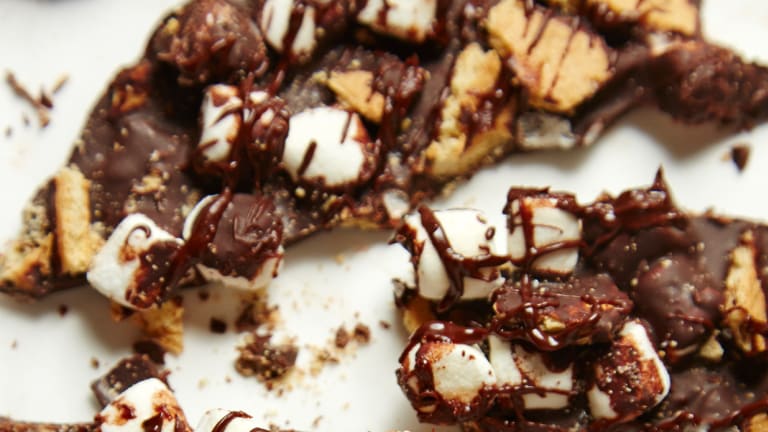 There's More to S'mores: S'more Recipes With a Twist
S'mores are a classic summer dessert. Toast marshmallows on a fire and smash between some graham crackers filled with chocolate. The following desserts contain the nostalgic flavor of s'mores, with a twist.
The unlikely combination of s'mores with sweet potatoes is surprisingly delicious. Similar to a Sweet Potato Casserole, with the addition of chocolate.
MORE: 2 Ways to Flambe For Lag B'Omer
The marshmallows add an incredible chewy texture and combine two classics: chocolate chip cookies and s'mores.
MORE: No-Bake Desserts Perfect for Summer
This easy recipe for chocolatey and gooey S'mores Bark has only 3 ingredients. You can use storebought graham crackers or make your own with this recipe.
MORE: Lag B'Omer Picnics, Crafts, and More
These yummy Ice Cream S'morewiches are a simple, crowd-pleasing no-bake dessert. Just assemble, then freeze.