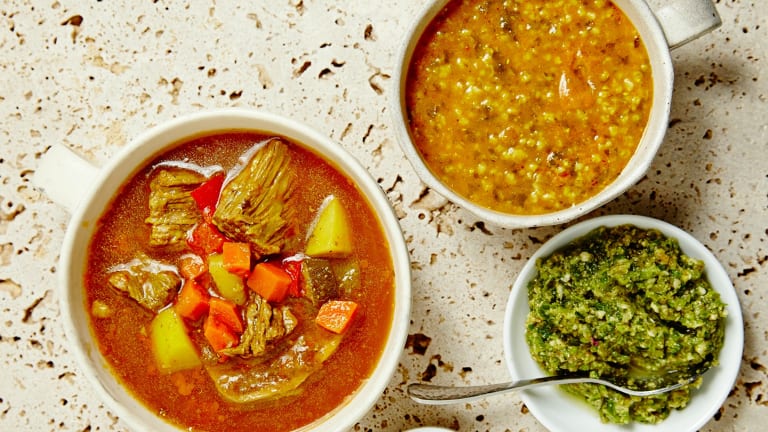 What Is Fenugreek?
Q: I keep hearing about fenugreek and it has always been such a mystery to me. I have no clue what fenugreek is and the best way to use it. Can you enlighten me?
- Laura S, Toronto, Canada

A: The European herb fenugreek has been used for centuries as a cooking spice and has been used in folk medicine for almost as long.
In Parshat Ki Tisa, the spice mixture used in the Mishkan is clearly described, and it is most interesting that the improbably vile-smelling fenugreek — Halbah, Galbanum — is used in equal measure along with ten other deliciously fragrant spices such as myrrh and frankincense. One explanation is that including the foul-smelling galbanum in the Ketoret defines for us the requirements of a community. A Jewish community can only be referred to as a community if there is no segment being excluded.
Getting back to my customary culinary domain, it is fascinating how the harsh fenugreek, a staple in Yemenite, Ethiopian, and Indian cooking, brings out the other wonderful flavors in the dishes it is used in. It may seem mysterious, but it works! If you believe that unappealing mudpacks give your skin its renewed glow, then you should have no trouble believing that fenugreek does wonders for some dishes: Bitter, pungent, and acrid by itself, it has none of the inviting qualities of its fellow spices (fragrance, color, flavor), yet it is delicious combined with other ingredients in soups and many condiments. Very healthy, too! We sneak it into drinks and soups for upset stomachs and complexions as much as for the wonderful flavor in the finished dish. I make a fantastic natural sore throat remedy with fenugreek.
Fenugreek is used in spice rubs, curries, chutneys, and soups. This soup lover is including two fantastic soups starring fenugreek, in addition to the wildly popular Yemenite schug. The Yemenite soup is a meal unto itself, and the Moroccan steel-cut oat soup we grew up with, called lahshou, which takes minutes to make and costs pennies, tastes like a million bucks!
This Yemenite soup is a meal unto itself.  
This Moroccan Steel-Cut Oat Soup, called Lahshou, which takes minutes to make and costs pennies, tastes like a million bucks!  
You will want to put this spicy condiment on everything. Schug is all-green, pungent, and pleasantly acrid, thanks to the inclusion of fenugreek, a staple in Yemenite cooking.    
Originally published in JOY of KOSHER with Jamie Geller magazine, Fall 2015. Subscribe Now!
Want stories like this delivered right to your inbox? Sign up now for our *free* JOY of KOSHER Newsletter.