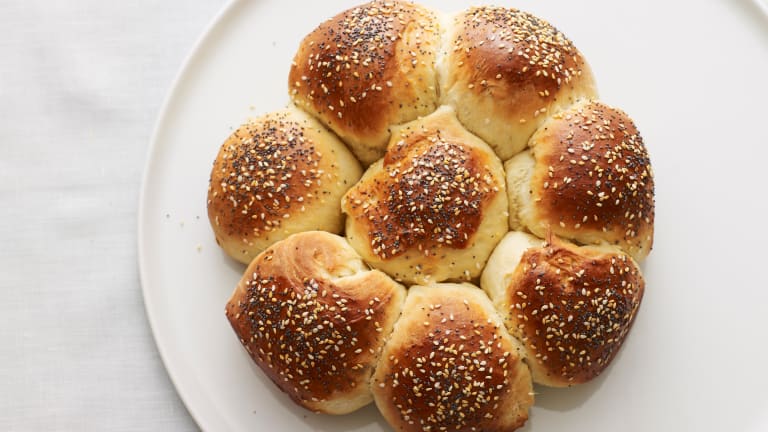 2020 has been a crazy year, full of challenges and changes.  Last year at this time we started to hear whispers about this new disease coming out of China, but none of us could have predicted the spread and the changes in our daily lives.  
By March, around Purim, the world began to lockdown.  Shortages of strange things like masks and toilet paper made us feel scared and confused, but missing yeast and eggs and having more time to cook and bake made us get creative.  
In 2020 more people started baking, especially bread and more people cooked all their meals at home instead of going out.  So without further ado here is our top 20 recipes for 2020. 
#20
Yummy nougat is made an easy homemade candy you can make yourself or gift to others to send your love.  
#19
Crispiest Classic French Fries
Homemade fresh potato french fries are worth the extra effort compared to the frozen version and takeout fries are never the same as hot and fresh. 
#18
Seems like deep frying was popular this year, and who doesn't love sushi. 
#17
Caramelized Onion Spaghetti Squash Casserole
One of our all-time favorite recipes, this dairy free casserole is a true crowd pleaser.  
#16
 Blintzes are classic in the Jewish cooking world and every chef has his or her own version of this souffle. You really can't go wrong with all that butter, cream, sugar and eggs. 
#15
Matzo balls are one of our most watched videos from people all over the world looking to make this traditional Jewish classic. 
#14
Israel's latest street food craze is wroth the hype.  You can make it indoors so don't wait for Summer. 
#13
This recipe used to be top secret. My husband made it for Shabbat every week and he never divulged the details, even to me! 
#12
This is my famous Duck Sauce Chicken. I've literally gotten calls and numerous requests for the exact "recipe."  
#11
This was my grandfather's recipe. We used to beg him for this delicacy every time we'd go to his house for lunch. One day I arrived early and actually caught him cooking his famous trout. 
#10
Shows how easy sufganiyot (Jewish filled doughnuts) can be. 
#9
The combination of vegetables, herbs, and oats makes for a healthy and tasty kugel. It is low in calories and high in nutrients. 
#8
The best part about them is that every piece is a crusty corner piece, so nobody has to fight over that coveted crunch. 
#7
When it's too cold to go outside or you don't have an outside you can still make incredible ribs in your oven. 
#6 
This challah is a favorite not just for the unique technique of mixing the dough but also for the incredible flavor from all the cinnamon. 
#5
Olive Oil and Balsamic Vinegar Dipping Sauce
Don't you just love the way the balsamic sits it he olive oil with little droplets and not to mention the taste of this dip for your homemade bread. 
#4
 Alcohol-free for all ages to enjoy!  More people also made cocktails at home this year as bars closed or as people tried to avoid the crowds, this way they can make it exactly as they like, with or without alcohol.  
#3
Classic. No fail. Everything you want in challah. It does call for 6 pounds of flour though, so that's when the next recipe gets brought in.  
#2
Coming in at number 2 is our most popular video, the easy, less mess challah that is made in a bag. 
#1
Shoulder Roast with Garlic & Herbs
Succulent, herbaceous and bursting with flavor.