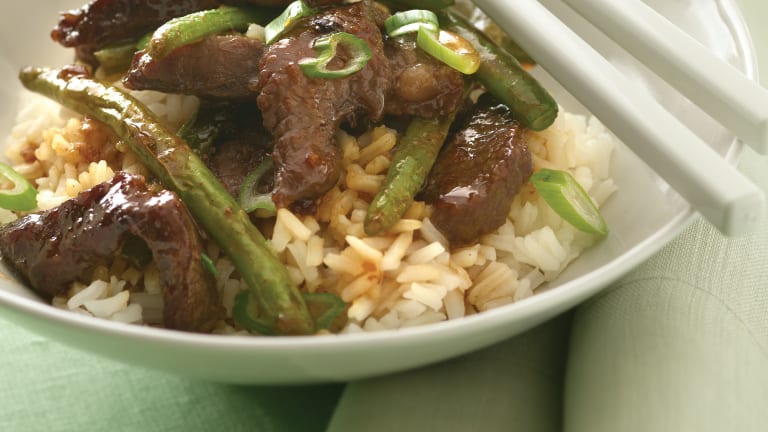 5 Easy Dinners for Any Night Of The Week
So sad to say sayōnara to summer. But it's back to the busy life, which means you need easy dinners for every night of the week. Here are 5 to get you started. Your family will be doing the happy dance with this Sunday thru Thursday menu.
BOWTIES WITH SALMON AND PEAS IN LEMON DILL SAUCE
I love making a side of salmon for shabbos. Turn leftovers into rightovers by flaking and tossing salmon with pasta, peas and lemon dill sauce. Serve with melon salad for a cool refreshing meal to remind you of those summer nights.
A quesadilla is a tortilla filled with cheese and heated. So if for some reason this avocado, corn, bean and cheese combo isn't speaking to you (not sure why it wouldn't but we are all entitled to our opinions) just fill the center with sauce and cheese and even the picky eaters in the house should bite.
MORE: Easy Dinner Recipes for Two
Thin slices of skirt steak ensure this dinner is done in 20. Easily swap the beef for chicken of tofu without adding any extra time.
QUINOA WITH ZUCCHINI AND SPICED SKILLET CHICKEN
This complete meal utilizes the ancient super grain quinoa which is loaded with nutrients, amino acids and flavor when combined with a few simple spices and a quick sautéed chicken breast.
MORE: So You Bought Quinoa - Now What? 
This super simple throw into a blender pesto mixes up in a minute,. Use it to top salmon for an easy & quick weeknight dinner.
Or go with just soup and salad for supper; that always makes me smile.
Your turn - sharing is caring and so I wanna know your easy, go-to-dinners NOW, in the comments below.  
Want stories like this delivered right to your inbox? Sign up now for our *free* JOY of KOSHER Newsletter.