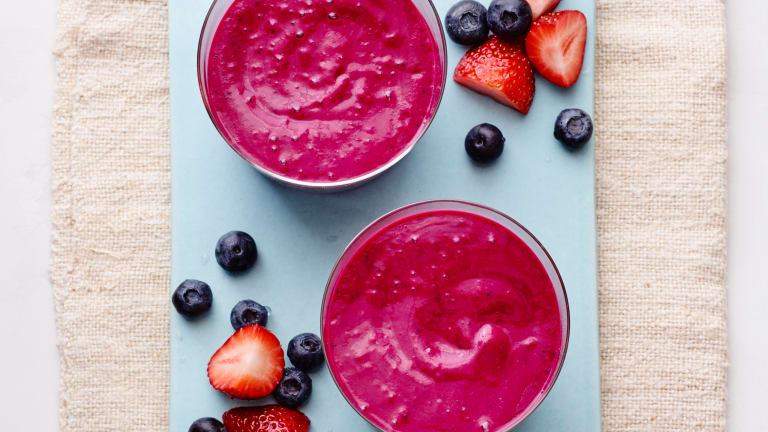 5 Foods To Reduce Belly Fat
First things first. 

Our $1 Fresh Families is on!
Wooooohooooo!

This meal plan is a powerful way to jump start your healthy eating goals and refresh your creativity.  Start for only $1 with promo code: 1 at FreshFamilies.us. 
You can transform the way you eat and enJOY cooking healthy, whole foods in fast, fresh, family recipes.
Turns out Tamar and I have the same pesky trouble spot when it comes to weight loss....

So here, Tamar Genger MA, RD shares her five favorite foods for blasting that belly fat. 
"I prefer telling people what to do instead of what not to do. If you choose healthy foods you will have little to no space for the bad stuff. So here is my list of 5 foods you need to eat more often for overall health and to reduce your belly fat. A trimmer tummy is not only important for vanity, but belly fat in particular is correlated with a higher risk of many chronic diseases. So if your problem area is the same as mine (and Jamie's) try eating more of these foods." -Tamar 

1. Oatmeal
Oatmeal is high in fiber and very filling, it serves as a hearty breakfast or snack, but stay away from sugar filled flavor packs and make your own.  Top with berries or other naturally sweet fruits, like the Make It Your Own Oatmeal Bowl.
2.  Nuts
Include nuts in your diet.  Nuts are high in good fats and all sorts of nutrients.  They are high in calories, but they keep you feeling full longer and will stave off those hunger pains in a healthy way.  Just watch your portion sizes and stick to unsalted.
3. Berries
Berries are proof that good things come in small packages.  They pack a big nutrition punch in very small bites and they are just as good for you whether fresh for frozen, so you can enjoy during any season.  Choose your favorites and use them to satisfy your sweet cravings.  
4. Beans
Another shout out for fiber, beans are high in fiber and filling and should be a regular part of your diet.  The Fresh Families meal plan has many recipes with a variety of ways to use beans. 
5. Fish
Fish is high in protein and good fats and should be part of your diet for so many reasons, not the least of which is to help reduce that belly. 
Get these healthy recipes and almost 300 more on our Fresh Families healthy meal plan.