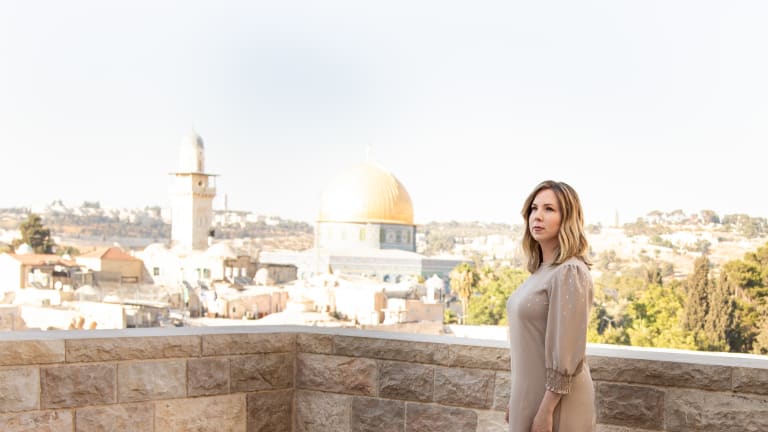 Destiny Women's Mission with Jamie Geller
Come to Israel with me!!!
Seriously, I'm inviting you to join AISH DESTINY, the life changing women's mission to Israel this winter! 
It's like spiritual bootcamp (in the best sense) and if like me, you have been uber affected by this last year and a half -- then YOU DESERVE THIS! (I know it sounds like I'm screaming, and I kinda am…sorry!). 
 You see, I have never given myself a gift like this in all of my married life.  And at first it felt a little selfish to think about going on a week long, self care and personal discovery retreat.  Of course I'm speaking and running a panel -- so I figured I'd just drop in for a few hours here and a few hours there, make my appearances and return home to the fam.  But I quietly told Hubby "I need this" - and he backed me.  Then I told a few friends (my besties from high school) and their Hubbys excitedly supported them.  And now here I am, 17 years since I truly invested in myself, going on what promises to be an unparalleled Israel experience and life changing mission, filled with inspired learning and luxurious accommodations.  
What I originally believed to be selfish, is now shaping up to be the best gift I could give to my family.  So if you're into the idea of reimagining your destiny, and discovering the best you, you can be -- and want to hang with me and other like minded soul sisters, then LET'S DO THIS!!!! (Sorry I know I'm screaming again but it's hard to imagine a time I've been more excited than this!!!) 
For the itinerary, FAQs and to sign up click here like, NOW.  
Will I see you there?