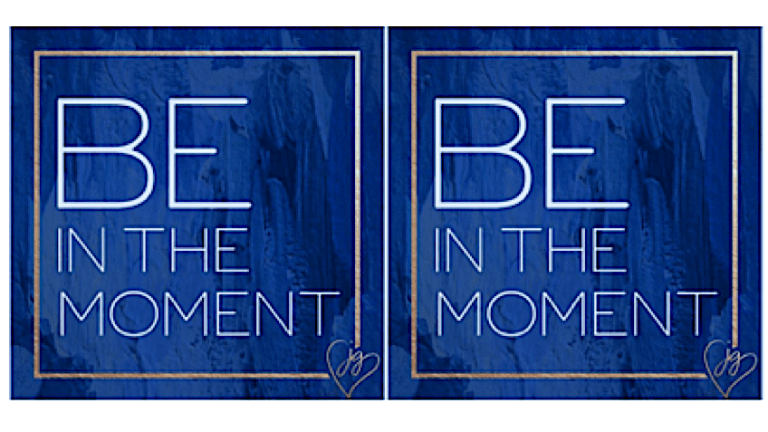 Be In The Moment
To "Be In The Moment" is my #1 New Year's Resolution. I wrote about in on Instagram. It's a powerful resolution because it can mean so much.
It means being present in the moment, especially as a parent.
It means understanding that the moment (good or bad) is a gift.
It means realizing that the moment is exactly where G-d wants you to be, right now.
It means accepting the moment for exactly what it is.
I learned this last message from my new kitchen.
You see I bought this apartment "on paper" - that's what it's called in Israel when you buy into a project based off of plans, often before they have yet to even break ground. It's not uncommon to wait 5 years or more to move in. We happened to buy at the last stage of construction, 2 years out from completion but still "on paper."
The first thing I did was design my kitchen. It took no time at all really, since I have been designing dream kitchens in my sleep ever since I left my last dream kitchen in New York.
In fact, after making aliyah, the number one question I received by far, was "how did you leave that kitchen?!"
It actually wasn't hard. Anyone who knows me knows I have a real taste for the finer things in life but I actually don't get too attached to my things. And so leaving it all for the realization of the life long dream of living in Israel was exhilarating and made saying good bye to my kitchen no big deal. Especially because I looked forward to one day realizing the dream of owning a piece of the holy land (that would hopefully include a kitchen!).
So here are my initial plans -- from over 2 years ago with some updated hand written notes.
It is no exaggeration when I say that almost every night as I fell asleep for the last 2 years I would dream about my new kitchen. No detail was not considered countertops, faucets, backsplash, I was even hanging artwork on the wall in my sleep (YES! artwork in the kitchen -- another dream).
And then we moved.
Into this kitchen...
Some personal things happened over the last 24 months (which I may decide to share in an upcoming film we are making about the years long process of buying a home in Israel) but suffice to say, for now, that we almost didn't move in to our apartment. And so here we are, 4 months post move, in this kitchen. I have yet to order a kitchen, and am hoping that I will have the privilege of having my dream kitchen in Israel sometime soon but for now this is where I hosted:
28 for sleepover guests for shabbos chol hamoed sukkos
15 for an intimate Chanukah party
40 for an upcoming (surprise) party
Countless guests for dinner, shabbos and the like
All from this kitchen.
The oven works, I have running water and I have an open style pantry - a new trend I am hoping will take off in 2018. What do you think? You like everyone coming in and seeing all your biznasss?
Here are some of the recipes that have been so good to me over the last few months. So reliable, so delicious and so faithful while I go through this transition.
Frittatas Galore
One-Pot One-Pan Wonder Dinners
Italian Style Halibut with Sage
One Pot Braised Chicken with Stewy Chickpeas
Chicken with Honey Roasted Cipollini Onions
Roasted Chicken, Spring Onions and Shiitake Mushrooms
One Pan Gluten Free Cacio E Pepe
A Few Special Desserts
What are your lifesaving din dins when all else is breaking loose? And let me know what you think about the open pantry concept? Am I on to something?