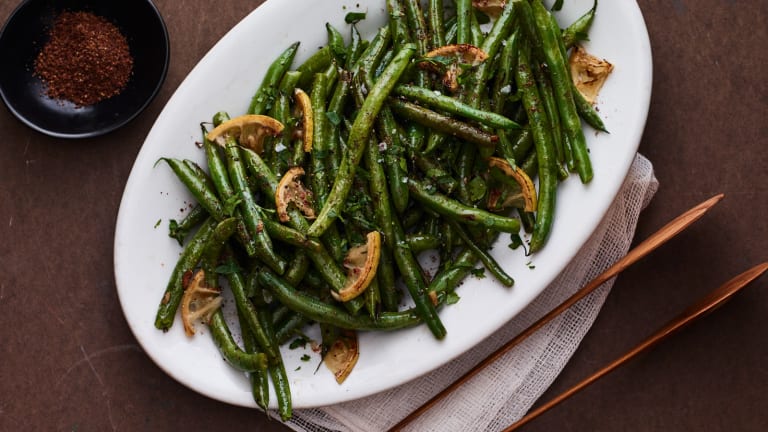 Easy Side Dishes For Your Next Chicken Dinner
Simple sides are my saving grace. Hubby calls them my layup recipes. Of course that only makes sense if you both follow basketball and/or are good at basketball. I used to do both. I was captain and MVP of my highschool team. But now I have nightmares that I don't know how to dribble. Seriously, I nightmare all the time about being on the court without ball skills or having to take a final I forgot to study for. When I wake up in a cold sweat I'm thankful there's no test, but am reminded my basketball days have gone with the wind.
My skillz now serve me and my family far better than a 3-point buzzer beater, and feel just as good.
These Lemon Sumac Green Beans are one of the first recipes I made with Chef Laura (our new Culinary Director) when she came to visit, work, and play! with me in Israel. Love the lemon, love the sumac, love this recipe.
The One Pot Crispy Pots was the next super simple side we whipped up for Shabbos. And since nothing beats crispy pots I had to list it here.
ARTICHOKE BOTTOMS WITH TOMATOES AND APRICOTS
These Sauteed Artichoke Bottoms remind me of a side dish served at The Prime Grill, which Tamar always liked. It's nice to be able to make something restaurant-worthy but home-cook friendly for dinner.
And not much to say about this Easy Schmeezy Szechuan-y Broccoli cause it so speaks for itself.
What is your favorite quick weeknight side dish (your layups)? Let me know in the comments below.