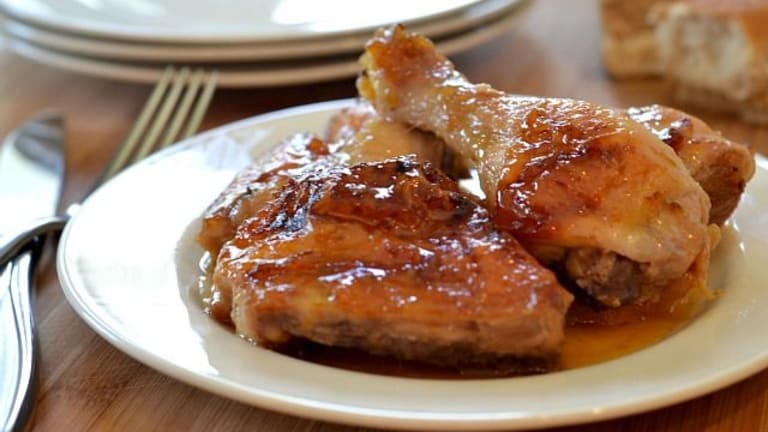 How To Gain Confidence In The Kitchen
Hi Jamie,
I seem to have a cooking problem. Before I got married, I used to cook a lot of different types of foods and they came out pretty good. Now that I'm married, I'm afraid to cook. What should, or what can, I do? I stick with basic foods and frozen foods and rarely get fancy. I need to have confidence again knowing that what I make will taste very good. I want to learn how to prepare foods as you do..... PLEASE HELP ME JAMIE!
-G
Far Rockaway, NY
G,
Don't despair. I understand your predicament all too well. It's so easy to lose your confidence when you feel that you're under pressure. I often feel a lot of pressure too. When we invite people for Shabbos, they sometimes make a big to do in anticipation of the meal. That's how I know they didn't read my book (about how I was the bride who knew nothing) -- or they didn't believe it.
Here's what I suggest: take baby steps. Like anything else in life, take it slow. It's very hard to go from frozen chicken nuggets and fries to five-star chef overnight. The best approach here is to take on some manageable foolproof recipes.
I'll share with you my secret confidence-boosting weapon: it's a meal from my first book, Quick & Kosher: Recipes From The Bride Who Knew Nothing, and I promise you can't get this wrong. 
Drum roll… 
Duck Sauce Chicken, Herb-Roasted Red Bliss Potatoes , and Colorful Garden Salad.
Duck Sauce Chicken was the first hot chicken dinner I ever made, the easiest, and one of the most popular recipes on this site! It's only chicken and duck sauce. You don't even have to measure; just pour the sauce until it generously coats all the chicken pieces. Bake it at 375˚ F for about 1 hour or until the skin is golden brown. 
Finish your meal with Colorful Garden Salad. The recipe calls for creamy pesto dressing, but I say – don't overwhelm yourself. Skip the dressing and just serve your favorite store-bought dressing in a pretty cruet. (If you keep the bottles off the table, you're already one step closer to the gourmet experience.) The beauty here is just layering different colored vegetables in a trifle bowl. EVERYONE oohs and ahhs over multicolored layers in a trifle bowl; don't know why it's so impressive and don't really care. This is one dish that's always a hit, without even turning on the oven.
Trust me the Trifle Bowl is worth the investment, it makes everything gorgeous.
Are you smiling yet?
G, listen to me. Don't worry, you can do it. My story is all about overcoming what you think you can't do. It's all about fighting what you believe to be your nature. Your culinary path is not set – you are not doomed to walk the frozen food aisles forever. You just need some kitchen confidence. So start small. Easy recipes. One at a time. The whole meal doesn't have to be from scratch. It's ok if things are semi-homemade.
Leave a comment here and let us all know how you're doing. 
Hatzlachah! 
If anyone has any other easy recipes or ideas for G leave a comment. Let's help her out together.