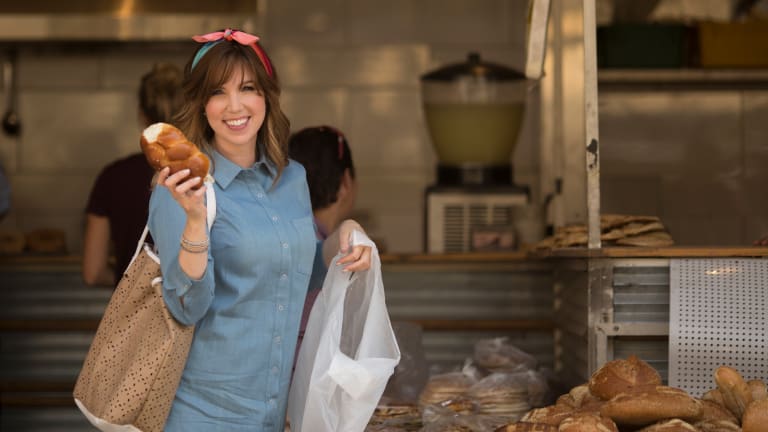 Join My WayBetter Cooking Class
Learn How to Make Classic Jewish Dishes
CHALLENGE YOURSELF
The kids are going "back to school" (thank G-d!) and Rosh Hashanah is just around the corner.
It's time for new beginnings — especially after the year we've had — can I get an Amen?!
We always promise ourselves we'll improve in the coming year and start anew -- and now I've got the perfect way to make this change a reality:
Challenge Yourself to Become a Better Cook!
In fact, I encourage you to believe in yourself so much that you're willing to bet on your success!  
I'm hosting the ultimate cooking challenge with WayBetter Games and I want you to join me for Jewish Cooking with Jamie Geller.  This year prove to everyone – especially yourself – that you really can get better. ​
Wait?! What is this? (Yes, I can hear you!)
It's basically the master class that everyone's been asking me for! 
The challenge is divided into 5 parts where we'll review, learn, and ultimately challenge you to prepare 5 classics (challah, soup, kugel, brisket and babka) that will get you ready for Rosh Hashanah.
The beauty of this challenge is that you'll be forced aka inspired to make every recipe in advance and freeze it for the most incredible Rosh Hashanah meal — how amazing is that?!  Talk about changing bad habits like frazzled last minute cooking and instead  starting the new year like a guest at your own table.  
➙ Click here if you're ready to learn how to make classic Jewish dishes
➙ Click here if you're ready to be ready for Rosh Hashanah 10 days in advance
➙ Click here if you're ready to bet on your success (I believe in you!)
I can't wait to cook with you
P.S. WayBetter has been around since 2013 and has motivated over 1,000,000 people. Click here to make it 1,000,001!