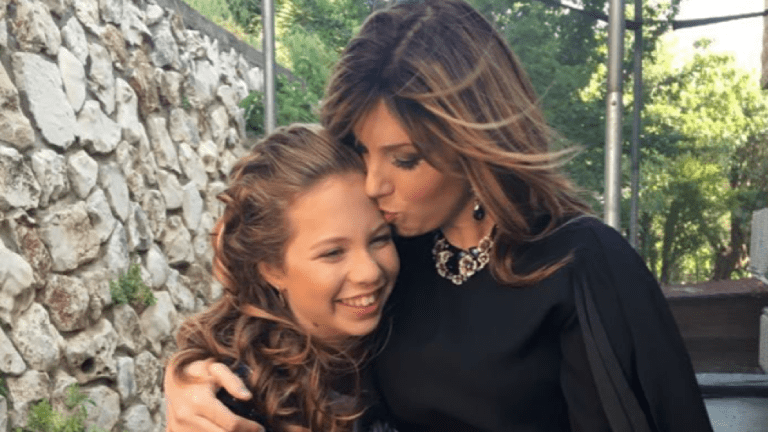 MY TOP 17 MOMENTS OF 2017
It was another amazing year, thank G-d! Amazing, mind you, doesn't mean perfect. It doesn't even mean all great or even all good. What truly makes for an amazing year is the combination of highs and lows and really understanding that all of it, everything, is a gift. It also means letting go of the notion of perfection. Here are my top 17 moments of 2017.
17. I DECIDED GOOD IS GOOD ENOUGH
16. I WAS AN EASY BREEZY COVERGIRL
15. I WAS HUMBLED BY THE HITCHHIKE
14. I CONFIRMED THAT GIVING FEELS SOOOOOO GOOD
13. I SILENCED THE DOUBTERS WHO QUESTIONED MY LOVE OF EVOO
12. I BAKED CHALLAH WITH 2,000 WOMEN AND DANCED WITH SHIMI ADAR
11. I WAVED TO 50,000 PEOPLE
10. I TRAVELED TO STOCKHOLM
9. I CONTINUED TO PRAY FOR A FOOD NETWORK SHOW
8. I LEARNED HOW TO JUST MAKE IT WORK
7. I WAS INVITED ON THE TODAY SHOW WITH AL ROKER
Watch here!
6. I WAS INVITED BACK TO THE TODAY SHOW WITH MEGYN KELLY
I know it probably seems like it shouldn't be such a big deal, since I've done it so many times before but it is. It's major. Each and every time we are invited back to cook for the Jewish holidays, on the national stage - on the #1 morning show in the country - it's a blessing. This morning, in front of a live studio audience I joined Megyn Kelly (warm, gracious, fun, loving and kind!) to celebrate the miracle of Chanukah by making latkes for millions of viewers. I don't take this opportunity or responsibility lightly. I pray to represent the Jewish people, religion and culture faithfully and respectfully, with warmth and approachability. I pray to be a light unto the nations especially during the Festival of Lights (and always). And then I ask everyone I know and everyone who cares to pray for me: my Chairman, my investors, my colleagues, my brand partners, my parents, my kids and my rock (my Hubby) all were praying for me. And probably some total strangers (that I implored along the way) were all praying. Do you think it worked? Watch here!
5. WE REBRANDED
This was a major moment. Something we have been talking about for many years but something I was scared to do. It was easy to hide behind JOY of KOSHER because it was both 'me' and 'not me' - it was this thing we created that enabled me to share my perspective on house and home (fast, quick, simple, easy food) while at the same time inviting the world of culinary experts to share their recipes and views on cooking. It was created because I thought that alone, I wasn't enough. After almost a decade of being everything to everyone we see that YOU are searching for the fastest, easiest, quickest way to get dinner on the table, for the simplest way to entertain for the holidays and for the fewest ingredients combined with the least amount of time it will take to make something look and taste great. So now we will share all of me, with all of you.
4. I INVITED YOU TO JOIN MY FAMILY
3. I ONCE AGAIN SAW THAT YOUR ENTIRE LIFE CAN CHANGE IN AN INSTANT
2. MY MOM GOT MARRIED!!!
1. MY DAUGHTER BECAME A BAT MITZVAH
My baby, my love, is all grown up!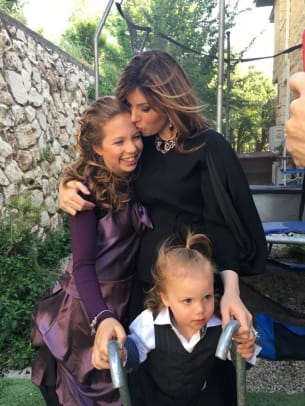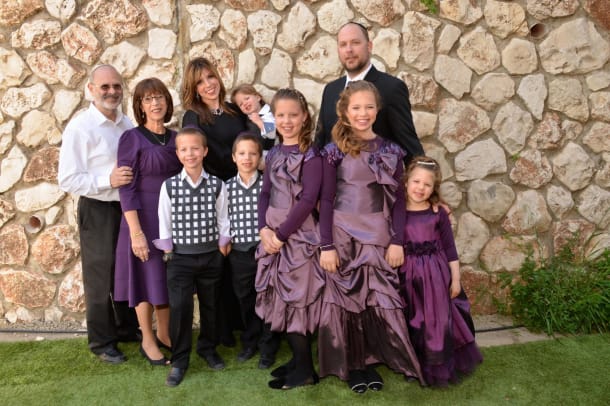 Don't miss last year's recap: 2016 Was An Ahhmazing Year