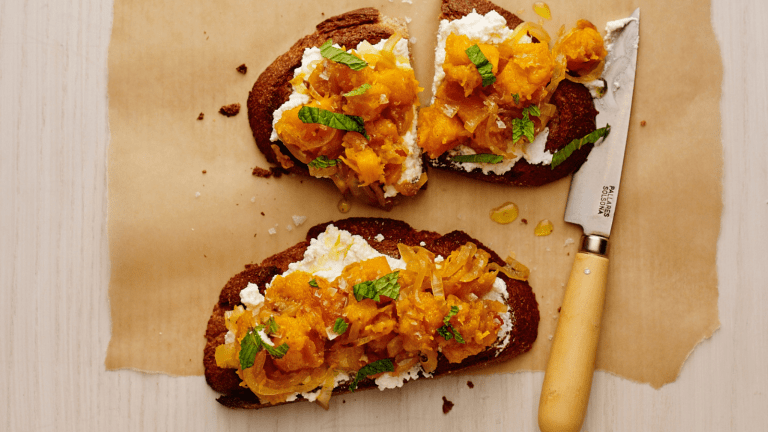 18 Perfect Pumpkin Recipes
18 years ago this January I met my husband for the first time.  It was a blind date.  Two weeks later we were engaged and spent our first Shabbos together at Uncle Morse and Aunt Judy's.  I don't remember exactly what Aunt Judy served but it prompted met to blurt out "Oh I just LOVE orange food!" really, really loudly and dramatically. (Did you just hear the record player screech?)  As it turns out I do love all things orange – sweet potatoes, butternut squash, carrots, pumpkins, oranges… but it came out kinda flakey and ditzy sounding.  To this day whenever I think about it and even now as I write about it my shoulders hunch and I physically cower in embarrassment.  I am sure Aunt Judy doesn't remember it – unless of course, she does.
Pumpkins are not only generous in size, but are laden with vitamins and minerals. Most parts of the pumpkin are edible, including the shell, flesh, seeds, leaves, flowers, and the delicious oil that is produced when the seeds are ground.
The best pumpkins for culinary uses are small (about 5 pounds). Pumpkins are a cold weather fruit (yes, fruit!) and can be stored for long periods in a cool, dark place. I like to remove the seeds and toast them for snacks and garnishes. I also peel the flesh from the shell and either freeze it or cook it until the water cooks out and I am left with a delicious and healthy puree. I also purchase cans of pumpkin puree and use it in everything from breads, pastas, gnocchi, and pastry items.
So in honor of the season and my love for all foods orange – especially pumpkins which top the list – here are my favorite pumpkin recipes.
Pumpkin Walnut and White Chocolate Chip Cookies
Because the only thing better than a chocolate chip cookie is a Pumpkin Chocolate Chip Cookie.
Cause it reminds me of my Grandma Martha's recipe and cause Chef Laura is a master.  This delicious lowfat cake is loaded with vitamins and fall flavors. Make cupcakes and frost with your favorite frosting, or bake layers and serve it as a festive fall cake with poached pears
These crispy, gorgeous purses are filled with pumpkin, rice, and cheese. Both the dough and filling can be made several days ahead or you can use prepared wonton skins. Once the tortelli are assembled, they can be frozen for several months. If you want to make pareve purses, omit the cheese and substitute 1 cup sautéed mushrooms.
Again cause I trust Chef Laura with my taste buds any day!  .
Because honestly, for a pumpkin lover there are few things in the world better than this.  Although my Pumpkin Ravioli with Brown Butter and Sage in the Joy of Kosher Cookbook (BUY IT NOW!) is one of those things that just might be better than this.  Simply because there are few things in the world better than brown butter.
Pumpkin Pie with Caramel Whipped Cream
Because pumpkin pie and whipped cream is one thing.  But Pumpkin Pie with Caramel Whipped Cream in a chocolate graham cracker crust is another thing entirely.
Chicken with Pumpkin Figs and Honey
Cause I love Kim Kushner's cooking style!
Cause Lil' Miss Cakes knows her way around a dessert.  And because I have a little obsession with DIY Chai
Roasted Pumpkin Pizza with Caramelized Onions and Ricotta
Cause this recipe won our pumpkin contest (way back when we did recipe contests).  And because I ate the whole thing by my lonesome.
Caramelized Pumpkin Grilled Cheese
South African Pumpkin Fritters
Pumpkin Pie Cheesecake with Pretzel Crust
For a full listing of our 121 pumpkin recipes take your cute little finger and click on this cute little link.