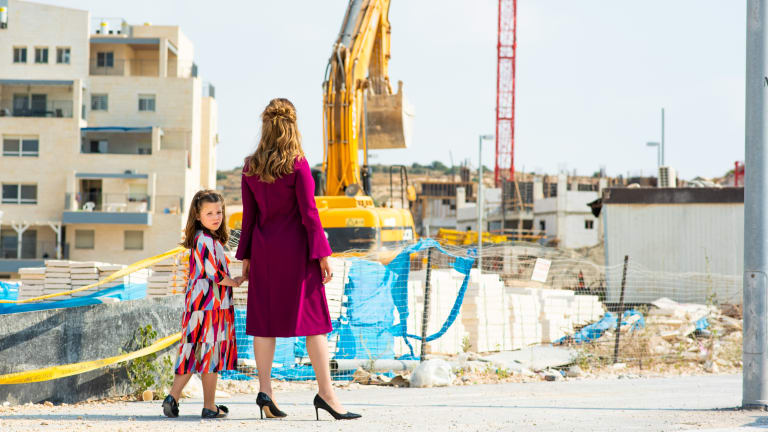 Building The Dream
Seven and a half years in the making...
This is the true story of what it took for us to buy and build our home in Israel...
Finally and bursting with joy we present the follow up to our Joy of Aliyah finale episode "Living the Dream"... 
And without further ado, the exclusive, World Premiere of "BUILDING THE DREAM" ...
Film Produced by Brian Spector | brianspector.com
Wow. 
I feel so much lighter now.  A massive burden and weight has been lifted...
What do you think?  I just shared such a large piece of my heart and soul and I am sure you have lots of follow up questions.  
Personal, technical, I am ready to answer. I will be holding two "BUILDING THE DREAM" LIVE EVENTS to answer all your burning Qs. You can post your questions in the comments here to ensure a response.  I will also be fielding some questions and comments LIVE but can't promise I will get to each and every one.  
Sunday January 26 I will be LIVE on Facebook at 9am Eastern Time and on Instagram at 10am Eastern Time.
In BUILDING THE DREAM you had the chance to meet many of the top of the line contractors I was blessed to work with Metropolitan Israel, Bentzi Back and Tzvi Air.  A word about Tzvi.... he is the absolute best in the business in ALL OF ISRAEL.  I have the most cost effective, efficient, smart, and beautiful cooling and heating system.  I might not have a fancy shmancy kitchen yet -- but boy is my system a beauty and possibly my most favorite decorative finish in the house (who knew you could love sheetrock work and grills so much?!).
Can't wait to see you LIVE!
Love, Jamie