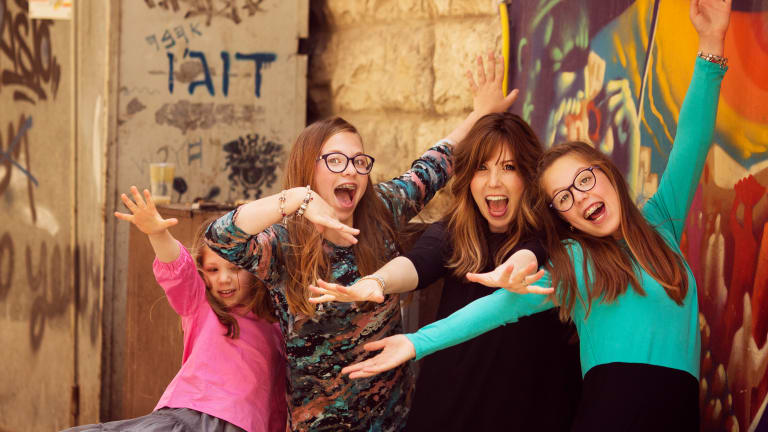 What To Do In Israel: Family Photo Shoot
It took me a long time to get to a place where family photo shoots are enjoyable and not a headache.  Long, as in 15 years.  When all the kids were young I was overwhelmed by the thought of getting everyone to the photo shoot clean and not crying, now 15 years later everyone loves smiling for the camera.  And what a relief, because these family photos create treasured memories for generations.
There are a few essential components to great family photos.  Here are my top 5 tips for turning out not just great photos but also turning the day into a fun pastime.  This is the activity to book in Israel when you feel like you've done it all - an activity that makes for a great day with the documented memories to remember it.  
GREAT PHOTOGRAPHER
The photographer has EVERYTHING to do with making family photos an enjoyable experience.  Speak to the photographer first before you book.  It's essential you get a great vibe and know that this person is incredible with kids (of all ages) - that's the ONLY way to ensure great photos.  I love working with Atara Whitman and my kids do too.  And now I have the pictures to prove it.
LOCATION, LOCATION, LOCATION
Quite like real estate the setting is everything.  We have done a family photo shoot in the quaint and romantic back alleys of the Jerusalem neighborhood Yemin Moshe.  And now the foodie in me had to document my love for the shuk.  Both locations were suggested by Atara and when I perused her instagram I found 10 other spots (farms, fields and side streets) that she has scouted as perfect for family photos.  You can of course come with an idea in mind, like the Old City, and then you can rely on any great photographer to know just the right spots for the best photos.
COORDINATING COLORS & COMPLEMENTARY PATTERNS 
I learned this from my stylist Devora Golan you don't want matching outfits you want coordinating colors and/or complementary patterns for your family's clothing.  It's so much more chic and elegant and actually looks more relaxed than matching everything.
SNACKS
I cannot overstate the importance of bringing along great snacks and treats that the kids love.  Hungry kids are unhappy kids and unhappy kids do not cooperate let alone smile.
TRUST AND RELAX
These are really two tips that go hand in hand.  When you trust your photographer you can relax.  Do not try to over-direct, over-produce or backseat-drive your photo session.  That's why you hired a professional. And know that the most unplanned, un-produced moments are usually where the magic happens.
Book your session this holiday season or anytime, contact Atara Whitman at 052-523-3131.
Credits:
Photography Atara Whitman
Styling Devora Golan
Young Adult Dresses Debbys Dresses
Childrens' Clothing Kidichic