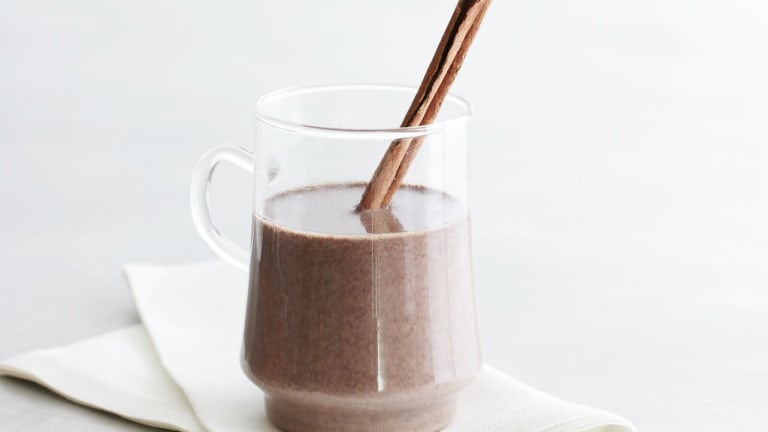 Jamie Geller and the 3 Bears!
Wild & crazy. Flashback to Winter 2011...
As I write this in my Rockland County home, there are bears on the loose in my neighborhood.  Not 1, not 2, but 3 bears, and they are not cuddly and they are not going for a harmless stroll while their porridge cools. They're big, black, and one was just spotted digging into my neighbor's garbage just 3 blocks away. AHHHH! Check out this video.
I'm a city girl. When I moved here, I didn't know that the police simply issue a "warning" when something like this happens. I guess they figure that when you live "in the country," it's ok to have an occasional wild turkey, deer or bear peering into your windows. It goes with the territory – oy vey iz mir.
Meanwhile, my friend Anita (you might remember her from such recipes as Anita's Lachmagine, she's also Rabbi Lawrence's wife, and my neighbor) takes it all with true pioneering spirit. Gitta neshamah (good soul) that she is, on Shabbos she calmly walked someone over a mile home because that someone was scared of walking alone for fear of encountering the bears. She packed the bottom of her baby's stroller with a broom, a 10-inch kitchen knife, a pot, and a rock. 
Who does she think she is, Davy Crockett? 
Was she planning on using those weapons against three bears? 
Or perhaps cook them a meal? 
Should I look for a saner friend?
Anyway, I'm not that chivalrous. I kept my family securely locked inside– had a zoo of my own for a while there, with 4 neighborhood kids joining my 5. (At one point, I thought I might be able to handle the bears better than this balagan.)
Till the bears were gone for good, I was housebound, cooking with the kids, and enjoying hot cocoa as well as these other goodies.
Browse through my favorite Wintry Treats that will make you feel warm and cozy, no matter what's loose outside. 
Add some Kahlua or coffee liqueur for the adults, it makes staying home with a zoo of kids much more manageable.
 Roasted Pumpkin Pizza with Caramelized Onions and Ricotta
Whenever you're stuck in the house you should always make a big batch of caramelized onions, they're good on everything and pizza is always a fun one where everyone can DIY.
Pumpkin Pie with Caramel Whipped Cream
Because I always have some extra cans of pumpkins lying around and pie is good. 
Israel's answer to hot chocolate, this thickened milk drink topped with nuts and cinnamon really warms the soul. 
Warm up with a mix of turmeric and ginger. So soothing. 
If you were housebound for a few days, what delicious dishes would you be whipping up?