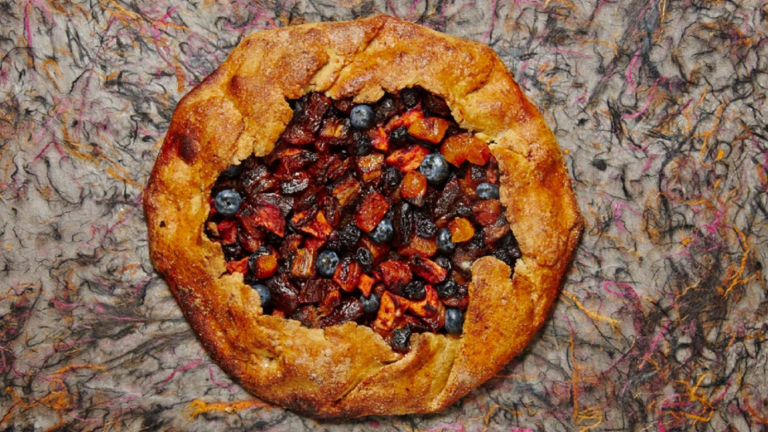 Fun and Healthy Treats for Kids To Make
It's a fact, kids love to snack. Why not use the opportunity to satiate their cravings and at the same time teach them about healthy food preparation? There are so many ways they can help in the kitchen, from rolling out dough, to mixing the batter, and especially test tasting it!
If you haven't noticed, I am obsessed with halva and its flavor profile. Ever since moving to Israel I am using Silan (date honey) and tahini in and on everything. These granola bars use a little bit of regular sugar, oats, tahini and silan and then you can add anything you want. You can make them gluten free by using gluten free flour.  
MORE: Homemade Vegan Granola Bars  
Homemade Goldfish Crackers are surprisingly easy to make. With just six healthy ingredients –almond flour, salt, baking soda, cheddar cheese, olive oil, and egg, they make a fantastic gluten-free snack for kids.  
MORE: The Best Snacks for School
HUMMUS AND PEANUT BUTTER CUCUMBER SAMMIES
These delicious mini cucumber sammies are filled with an interesting combination of peanut butter and hummus. It is the perfect flavorful protein packed sandwich filling. If you need to add some carbs to your snack, pop it on a thin cracker.  
MORE: 15 No-Cook Recipes
These are the perfect alternative to mini pizza bagels. About the same size and gorgeous for a cocktail party or fun for an afternoon snack.  
MORE: Best Snacks to Pack for School
A great way to have fun with your fruit, and eat it too!
MORE: Getting Kids to Eat Fruits and Veggies
The best part about galettes is that they are not supposed to be perfect.  These are the best desserts to make with kids, they can roll the dough, cut and mix the fruit and even fold over the dough to make that classic rustic tart. 
Gingerbread cookies are a guilty winter comfort food pleasure, but Raw Gingerbread Bites are a guilt-free and healthy fix for that cookie craving. After blending the ingredients together, let the kids help to roll them out and shape them.    
MORE: Vegan No-Bake Brownies with Variations
 You can add flavor and texture buy mixing in semi-sweet chocolate chips, coarsely chopped walnuts (or pecans), blueberries, or pumpkin puree – YUMEEEEE!  
MORE: Snacking in the Kitchen the Healthy Way
Raw cookies are the best to make with young kids so you don't have to worry what they might accidentally put in their mouths.  with these healthy cookies it's all good. 
GLUTEN-FREE BLACK BEAN BROWNIES
The only problem with making this with your kids is that the secret ingredient won't be so secret.  But they are really healthy baked goods you should make for your kids.
Want stories like this delivered right to your inbox? Sign up now for our *free* Jamie Geller Newsletter.