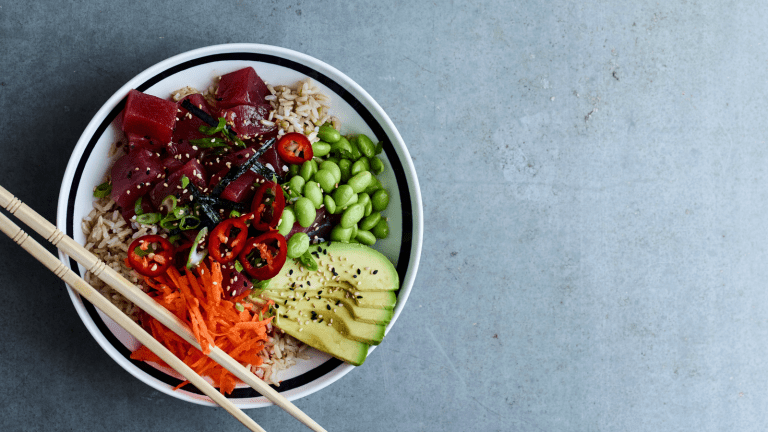 1 Hour Summer Shabbat Menu
Even though we have extra time before Shabbat starts in the Summer, we don't really want to spend it all cooking in the hot kitchen.  This menu will help you get in and out of the kitchen fast with as little cooking as possible. 
Scroll down for the full game plan. 
Make the fish course the star of your Summer menu.  Prep everything and let everyone make their own bowl with all the toppings they prefer. If you don't like fish, try our Tofu Poke Bowl. 
Saute this quick cooking beef and noodles dish, it's really a one pot meal that happens to reheat well. 
Cause we just love a little extra green and they're so quick to make. 
MINI CHOCOLATE COCONUT SANDWICHES
If you can get some non-dairy matcha ice cream, that would be idea, but second best is coconut. 
Game Plan
Cook the sushi rice. 
Make the beef sukiyaki.
While sukiyaki is cooking, prep the veggies and garnishes for poke. 
Saute green beans. 
Assemble ice cream sandwiches and keep in freezer until ready to serve.