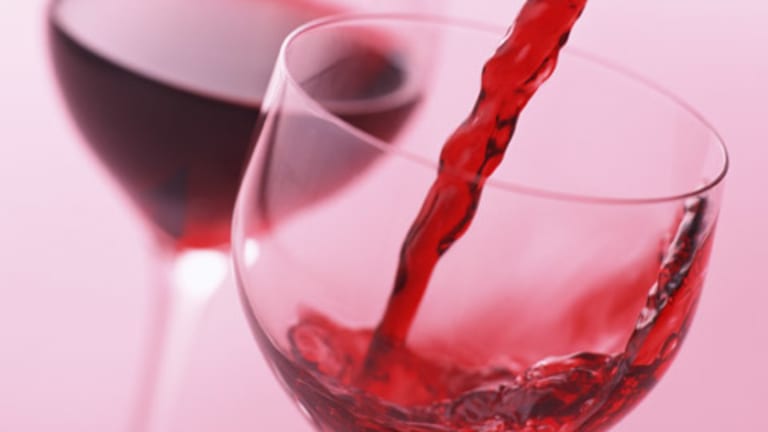 10 Israeli Wines to Help Your Seder Sing
There are seemingly thousands of kosher wines from around the world to choose from, but when you sit down for a Passover seder why not recount the story of Jews returning to the Promised Land with Israeli wines.  
You can choose to offer the same wine for all four symbolic cups, alternatively mix it up, or have different wines to match the dishes served.
Sparkling wines add flair to any special occasion, and are also some of the most food friendly wines that match especially well with salty dishes or dishes that benefit from acidity, like fish.
2013 Tishbi Brut ($29) 100% French Colombard, bottled fermented presents classic notes of sourdough, lemon zest with a steady stream of tiny bubbles, and a long racy finish. This is a great wine to start with your matzo ball soup, gefilte fish, or a salad. Ceviche would also pair well and be a nice twist for a fish course.
Sauvignon Blanc is a one of the most food friendly white wine varietals. 2014 Gush Etzion Lone Oak Sauvignon Blanc ($20) offers notes of cut grass, herbs, lime, kiwi and white grapefruit, while boasting ample acidity. Sauvignon Blanc is like a slice of lemon on your plate, and it pairs exceptionally well with asparagus or artichoke dishes whose chemistry can make other wines taste bitter. 
WHITE ASPARAGUS WITH TARRAGON DRESSING
2013 Domaine Netofa White ($25) is 100% Chenin Blanc, delivering notes of brown and green pears, quince, and yellow delicious apples. Oak aging gives it a rounder body and weight, marrying well with main courses like roasted chicken. Another substantial white for pleasing poultry pairings is 2013 Yatir Viognier ($25) with notes of apricot, white peaches, and honeysuckle serving as an alternative for those who like big whites but are weary of Chardonnays. Yet, 2014 Bravdo Chardonnay ($28) is one of Israel's best examples of the varietal, dominant with fruit such as green apples, pears and grapefruit. If you like Chardonnay, this wine is worth trying.
MORE: 10 Kosher Wines for Passover
Pinot Noir is a versatile red wine with a relative lightness that also syncs with poultry, especially duck, or a heavier fish like salmon. 2014 Galil Mountain Pinot Noir ($17) provides traditional cherry, cola, black tea, smoke & tobacco characteristics with equally enough gravitas to accompany red meat.
ROAST DUCK WITH CUMIN AND LAVENDAR
Cabernet Franc is a more food friendly version of Cabernet Sauvignon. 2012 Carmel Cabernet Franc ($32) offers cassis and raspberry, common to both kinds of Cabs with more floral notes of violets and food friendly acidity, rather than chewy tannins, as a great match for brisket, steaks, and grilled vegetables such as bell peppers and eggplant. 2014 Recanati Cabernet Sauvignon Galilee ($16) will match similar dishes and is the best value for money on this list. It is a smooth Cab that is affordable enough to help quench the needs of a large gathering.
MORE: The Health Benefits of Wine
Dessert wines can be too sweet and syrupy to deftly accompany every dish. Yet, if you think of a seder's journey from bitter slavery to the sweet release of freedom, the wines you choose can help portray that journey and end your holiday meal on a sweet note. For a red, 2010 Yarden T2 ($30) is a port style wine featuring authentic Touriga Nacional and Tinto Cao grapes with notes of dates, raisins, prunes, caramel and vanilla as a great match for chocolate desserts.
BITTERSWEET CHOCOLATE AGAVE SHOTS
2014 Kishor Savant Riesling ($31) is a delightful semi-sweet white with notes of white peach, golden delicious apples and honey with about only about half the alcohol and one-fifth the sugar of the decadent T2, so some might enjoy it throughout the meal if serving a dairy or veggie seder. It also ideally matches with macaroons or ice cream for dessert. L'Chaim and Chag Sameach!
CHOCOLATE MERINGUE STARS WITH RASPBERRY SAUCE
MORE: Try Sangria for the 4 Cups
Want stories like this delivered right to your inbox? Sign up now for our *free* JOY of KOSHER Newsletter.