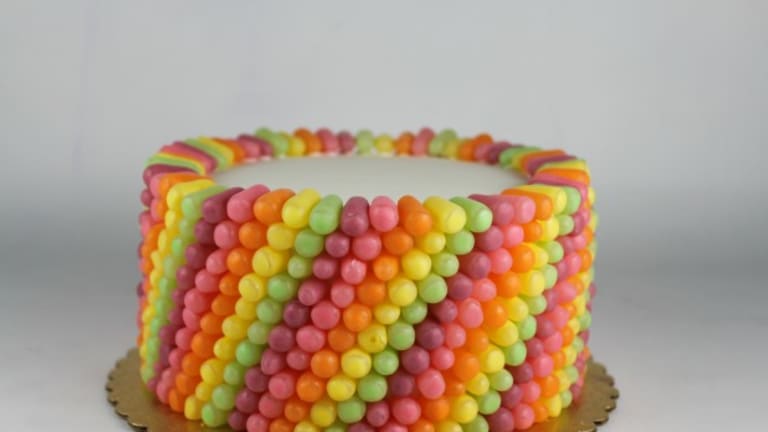 Help Your Kids Make it The Best Mother's Day Ever
The following are fun, kid-friendly recipes that provide ways to make this Mother's Day one your kids will never forget. All recipes have a focus on customizable options, so all your kids can get involved, they can even be an activity that you can set up the night before so you can catch some extra zzzzz's while your kids work on surprising you with the final results - no kitchen destruction included. 
STRAWBERRY AND WATERMELON SMOOTHIES AND POPSICLES
Instructions for every age group and ways for every palate to enjoy one recipe. A real winner!
Rainbow fruit salad looks beautiful on its own or any breakfast buffet. Prep cut up fruit in advance and have kids customize their fruit rainbow cups and come up with their own patterns and color variations.
HOW TO MAKE A SIMPLY GORGEOUS CAKE 
Decorating a cake can keep the little ones busy for a long time allowing you the time to sip a hot cup of coffee or read the magazine you've been meaning to get to. You can purchase a store-bought cake, store-bought frosting and have your kids create a Mother's Day surprise.
Eating healthy can be fun!!! This recipe allows kids more chances to decorate and be creative which will give them a positive experience with eating healthy.
Use this Israeli-inspired yogurt bowl as an inspiration. Yogurt goes with almost anything, so your kids can create customizable yogurt bowls with your favorite ingredient. If you have a crew of kids, have them create their own personal favorites and pass around each creation so everyone gets to taste the variety of yogurt bowls made.
Pizza is the ultimate kid pleaser and shakshuka the ultimate breakfast. This version is a cinch to prepare, served up with some Italian bread slices, memorable too. You can provide fun add-ins such as peppers, tomatoes or mushrooms.
ULTIMATE GRILLED CHEESE EXPERIENCE
Who doesn't like a grilled cheese? Create a grilled cheese bar, take out that grilled cheese maker and you have a party happening.
The coolest thing your kids can do is actually cook dinner and this one pan version of the classic lo-mein will leave your kids full of pride at their handiwork and satisfied with the delicious results. You can customize the veg you choose to put in the pot to suit your familY's taste preferences.
A crock pot dinner is the answer if you do not want your kids getting close to anything hot or any potentially harmful kitchen gadgets. It is also a great option if you plan to be away for Mother's Day and come back home to a steaming hot, family-friendly meal.
This classic dish is great for kids. No cooking required if eggs are prepped in advance and kids can have fun piping the mixture and even decorating the tops using spices, and chopped or sliced vegetables. 
HAPPY MOTHER'S DAY