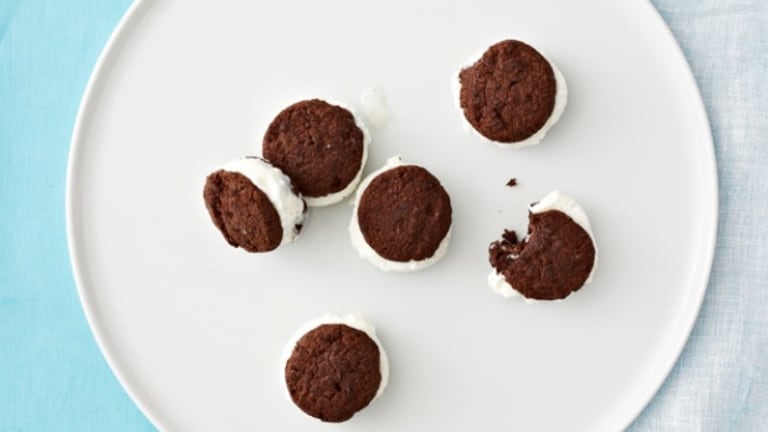 10 Savory and Sweet Sandwiches for July 4th
The Fourth of July is a festive holiday we all love to celebrate.  Even expats living outside the USA keep a special place in their hearts for this day we celebrate freedom.  There are many great things about America and we shouldn't be shy to celebrate by giving thanks for the simple, and often overlooked, pleasures that we enjoy in America.  With that simplicity in mind, here are 10 sweet and savory sandwiches, the ultimate marriage of simple and satisfying, to enjoy this 4th of July, no matter where in the world you happen to be.
These are some crazy pairings of sweet and savory all celebrating the sandwich, but you can mix and match or choose which ones speak to you most. Either way they are amazing Summer treats. 
Teriyaki Beef Banh Mi with Sesame Cucumber Salad
No need to be intimidated, these seemingly complex sandwiches are composed of food that is likely already in your kitchen.  After enjoying the mild heat of chili sauce on the beef bahn mi try these one-bite pareve cashew ice cream sandwiches; think of this meal as a distant cousin of the steak sandwich and tofutti ice cream bar you might have enjoyed in your youth.
Orange Chocolate Meringue Kiss Sandwich
The sandwich is so versatile, as evidenced not only by this post, but by the buffalo chicken sandwich.  Whether you are transforming leftover chicken or have been dreaming about buffalo sauce, the buffalo chicken sandwich is a cinch to make.  Picky crowd? Make a sauce station where guests can choose sauces ranging from sweet to spicy according to their preference.  The orange chocolate meringue kiss sandwich is a small sweet treat to enjoy after the spicy buffalo chicken.
Spinach Pesto Grilled Cheese Sandwich
Almond Butter and Jelly Sandwich Cookies
This sandwich combination seemingly encapsulates childhood, but with a grown-up twist that makes them fit to serve to guests on July 4th.  The spinach pesto grilled cheese will knock your socks off, it's so simple yet so delicious.  Similar to the grilled cheese, the almond butter and jelly sandwich cookies are a breeze to prepare.  Make extras and freeze them so you always have a tasty treat on hand.
Don't worry, I also am confident that I will butcher the pronunciation of the kouftikes, but that won't matter once you get a taste of these lovely leek patties with harissa and preserved lemon red cabbage.  On the bright side, brownie ice cream sandwiches are super easy to pronounce and even easier to watch them disappear into the hands of giddy children and adults alike.
Grilled Blackened Barramundi Sandwich
Mini Chocolate Coconut Sandwiches
Fish and coconut are such a perfect match, although perhaps not as good as chocolate and coconut.  Break out the grill this 4th of July and enjoy grilled blackened barramundi, or the fish of your choice, in this delightful sandwich.  End on a sweet note with mini chocolate coconut sandwiches that are reminiscent of the all-American favorite, the whoopie pie, but easier and more refreshing.
Check out more 4th of July ideas here!