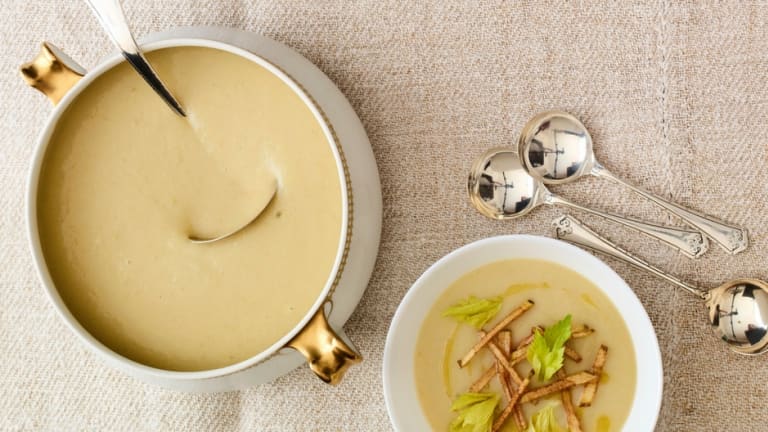 12 Non-Chicken-Soup Recipes to Last you through Passover & On
Having solid soup recipes cooked & stored in your freezer is another way to make Passover prep even easier. The following soups are all kosher for Passover, but really work wonderfully any time of year. Save them for your Seder soup course, weeknight dinner or as an update to classic chicken soup on Shabbat.
These twelve recipes provide an update to the classic chicken or matzo ball soup. Make Jamie's classic and BEST EVER chicken soup (recipe HERE) for the first Seder night; then amp up your soup offerings with one of the following options for Seder night number two. 
A PASSOVER FOR EVERYONE E-BOOK
DOWNLOAD IT FREE TODAY.