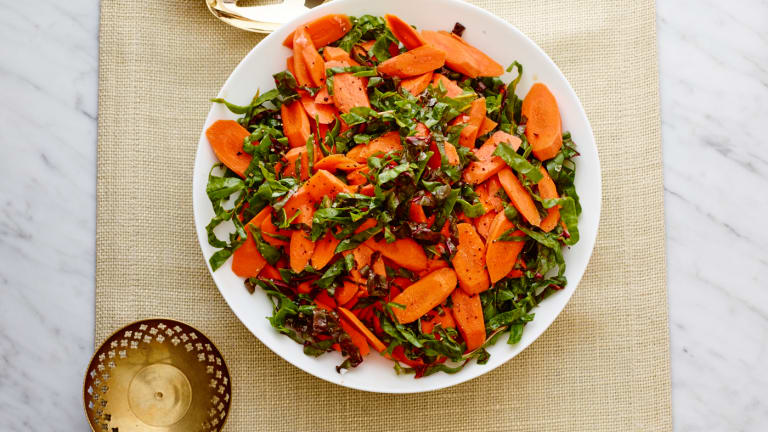 18 Of The Best Carrot Recipes
Eh, What's Up Doc?
Carrots are an undervalued vegetable. They are pretty much staples in most homes, everyone seems to have a bag of baby carrots in their fridge and they are an excellent, crunchy and healthy anytime snack. They are high in Vitamin A and have a sweet taste most people enjoy. Still, I never think of serving them as a side dish. I use them in soup and I pack them in lunches, but I rarely serve them for dinner.
Things are about to change, I have a whole new appreciation for carrots, serve them raw, roasted, mashed or fried, carrots are back. I have even found that not all carrots are created equal. I enjoy the convenience of the baby carrots, but I really love the flavor of Jumbo carrots and they are surprisingly filling. It is time to reconsider carrots and bring them back to our plates. 
Full of essential vitamins (tons of vitamin A), dietary fiber, and minerals, just 25 calories a carrot and extremely cost-effective, carrots are a stellar vegetable. 
With the holidays coming up, everyone is looking for easy and quick recipes that still have lots of flavor. With Rosh Hashanah approaching many of us like to cook up foods with Simanim, symbols, for a sweet, healthy, and prosperous new year.
There are two symbolic meanings for carrots, depending on whether you think in Hebrew or in Yiddish! The Hebrew word (gezer) is similar to gezerah, decree, as in "may You decree only good decrees for us." In Yiddish, the term for carrots (mehren) means, "to increase," for we are hoping for an abundance of merits and blessings.
"May it be your will, Hashem our G-d and the G-d of our forefathers that our merits increase."
Carrots are a siman for an increase in our spiritual merits. It's a play on words; carrots in Yiddish are merren which also means "many."
Carrots are also versatile, inexpensive, healthy, and hearty making them one of the most used veggies on Rosh Hashana. Here are 18 Healthy Carrot recipes, that will add a pop of color to your table.