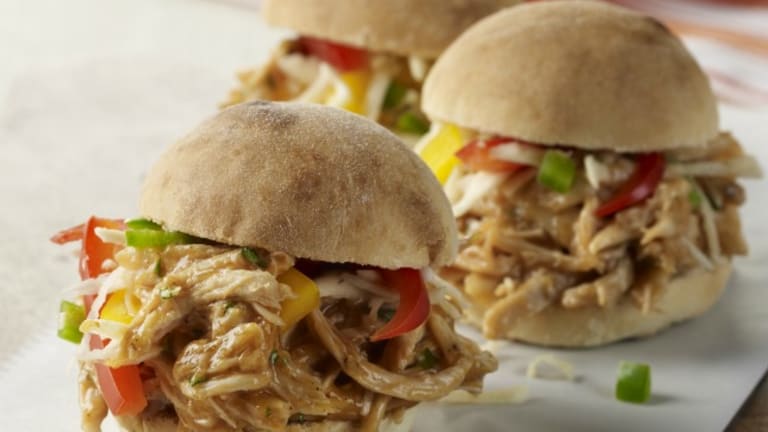 2 Super Bowl Menus: Panthers Vs. Broncos
We know you want to celebrate Super Bowl 50 in style, but we don't know which team you are rooting for.  
This year we give you 2 super menus to choose from....So tell us, are you on Team Panthers or Team Broncos? 
Let us know in the comments below which MENU you prefer so we can determine the winner!
MORE: A Super Bowl Party to Remember
Are you a Carolina Panthers fan?
PANTHERS MENU: We suggest a menu of pulled chicken and blueberry lemonade:
PULLED CHICKEN SLIDERS WITH SLAW AND MANGO BARBECUE SAUCE
Feel free to add some kick to your drink with some vodka!
MORE: A Kosher Super Bowl
Are you a Denver Broncos fan?
BRONCOS MENU: We love the Mile High Burger with an iced cold Coors Lite; Check out the full menu here:
Load up your classic beef burger with all your favorite toppings, feel free to top with fried eggs, avocado and/or beef bacon.
Got to go orange. 
MORE: Quick and Kosher Football Feast
Want stories like this delivered right to your inbox? Sign up now for our *free* JOY of KOSHER Newsletter.