Honey is the most famous and most fun symbol of the Rosh Hashanah holiday.  That's why it's so important to choose a special one. 
Our friends at Savannah Bee Company have been discovering and sharing the finest honey in the world for over 30 years.  All their honey products are exceptional and they take great care in creating natural products your whole family will love.  From the edible honeys to body products.  
We love their specialty honeys.  All flavored by individual nectar sources the bees find in nature, never blended with any additional ingredients.  
One of the most incredible honeys is the Tupelo.  
It's soft, buttery sweetness is unique and loved by all.  It's a favorite in tea, to brush on pastries or spread on fresh bread.  Just watch what Jamie and her 3 year old think. 
Aside from dipping our apples in this liquid gold there are so many ways to get a little more honey into our meals. 
We rounded up 25 sweet and savory recipes to help you bring in the new year with taste and style. 
25 Recipes with Honey For Every Course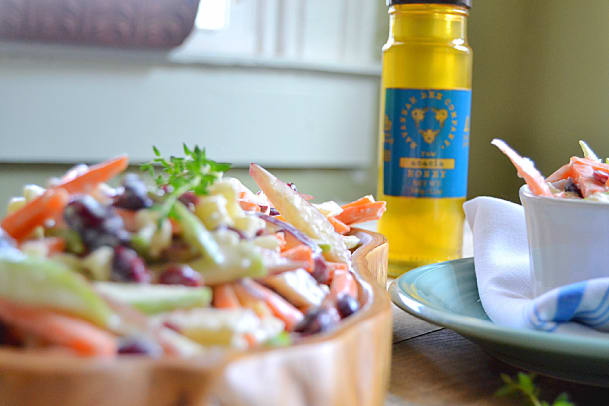 Jamie at the hive...