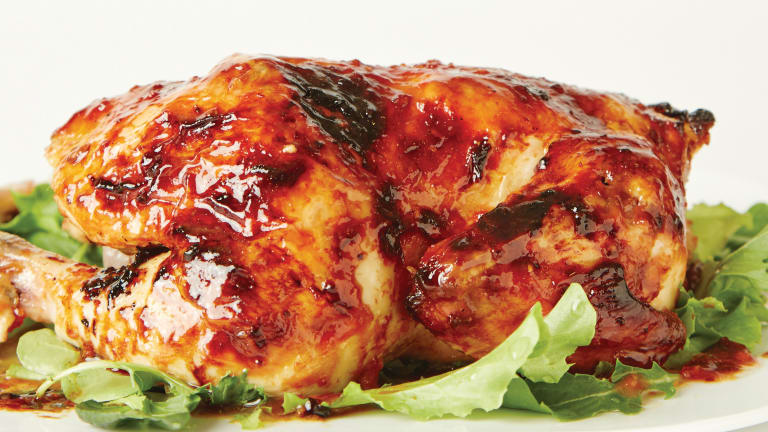 3 Go To Shabbat Recipes Plus Menu Ideas
The real thing please. What could possibly beat the real thing? 
Shabbos and Yom Tov are no excuse for making junk. But if junk is what usually appeals to you, go ahead and recast your favorites in a perfectly healthy way, and get good junk. 
My latest cookbook is chock-full of menu ideas for every occasion. Going with three no-brainer model menus: seasonal, easy, and super children-friendly.
Here are some of my favorite Shabbat menu combos
Menu 1
MORE: Browse Through All Our Shabbat Menus
Menu 2
MORE: Heart Healthy Shabbat Menu
MORE: Cooking With Kids Menu
As a gift, here are the recipes for three of my all-time kids' favorites:
3. MY AWARD-WINNING CHOCOLATE CHIP COOKIES (WITH GLUTEN-FREE ADAPTATION)
This recipe is in all my cookbooks. I can never make enough of these, and apparently, neither can thousands and thousands of people. A few years ago, I was involved with a few friends in a massive fund-raising project and made a million cookies (yes, a million, and then some!). You would think I would get tired of them. Absolutely not! The egg-free version is almost as good—I make them for my egg-allergic granddaughter all the time. Besides high-quality ingredients, the secret of a good chocolate chip cookie is a soft and chewy texture, achieved by baking them only until they are just cooked, not a second longer. Remember, they continue to cook for a minute or two even as they cool.
MORE: Granola Chocolate Chip Cookies
Try my favorites and I bet they will become your favorites. 
Recipes originally published in Joy of Kosher with Jamie Geller Magazine Fall 2014  Subscribe Now
Want stories like this delivered right to your inbox? Sign up now for our Joy of Kosher weekly newsletter