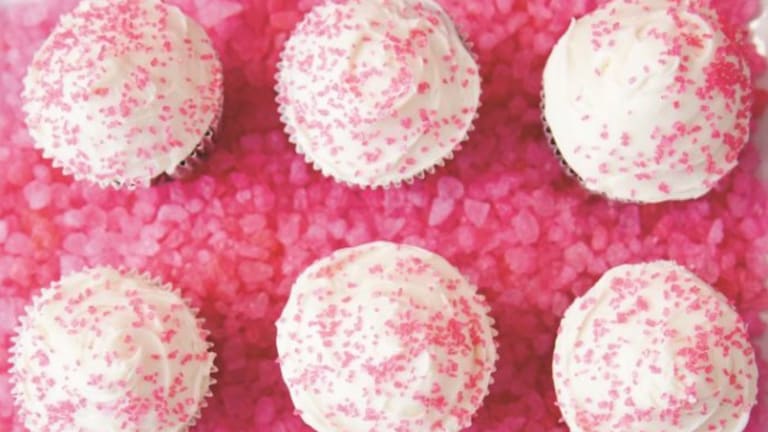 5 Ways to Enjoy a Budget-Friendly Sukkot
After the intensity of Rosh Hashana and Yom Kippur, the levity of Sukkot is a blessing.
Since the essence of the holiday begets community spirit, the sukkah becomes a venue for all kinds of events. While a savvy host can clip coupons, shop the sales, and make everything from scratch, the easiest and simplest way to cut costs is to get friends involved.
We've come up with five fêtes your friends and family will love. Best of all, our sukkah parties are guaranteed to bring people together without breaking the bank.
1. Traveling Supper Party
The Concept: Unlike a traditional multi-course dinner in the sukkah or a customary "sukkah hop" where repeated refreshments are served at each stop, friends organize a round-robin meal that begins in one sukkah and ends in a different one.
The meal starts with appetizers in the first sukkah. The party heads to a different location for soup, followed by regrouping for a main course at the next stop. The evening concludes with dessert in the last sukkah on the route.
Why We Love It: One of the beautiful aspects of Succot is the holiday's social spirit. When friends split the responsibility of hosting a large group for dinner, the experience fosters a sense of achdut, or community spirit, which is one of the holiday's themes. And, by not having one person accept the financial and time-consuming burden of hosting a large crowd, everyone is at ease while still having the opportunity to get together. Finally, strolling in between homes, even just a few houses apart, provides a nice break and some exercise; refreshing participants' appetites so they will be ready for the next course.
MORE: 5 Party Food Apps That Can Double As Dinner
2. An Edible Craft Party
The Concept: When people visit your sukkah, provide budget-friendly entertainment by organizing edible crafts for kids. The complexity of projects can vary from simple activities like stringing fruit loops on pre-cut lanyard strings (perfect for toddlers) or detailed projects like making an edible sukkah from graham crackers, marshmallow fluff, liquid chocolate, pretzel rods, and licorice strings (great for tweens and crafty adults).
A "Design-your-own" station is fun for everyone. Make personalized popcorn balls or caramel apples, or decorate these Vanilla Cupcakes using colored glaze, edible food sprays and sprinkles.
Why We Love it: This party cuts costs by limiting the amount of refreshments customarily served when people visit a sukkah. Instead of serving additional snacks, guests can munch at the crafts table as they create edible treats.
Besides the covert, penny-pinching strategy, we really love this party because who will forget an afternoon in the sukkah with built-in fun for the whole family?
Get The Recipes: Chippers Chocolate Cupcakes (Image Above)
3. Themed Pot-Luck Open House
The Concept: Invite friends to an open house in your sukkah that fosters community spirit in a unique, culinary-driven way. Pick a theme, such as chocolate desserts, one-bowl cakes, cookies, or kugels. Ask close friends to make a dish according to the genre and showcase all the contributions on the buffet. If chocolate is the theme, the dishes can feature brownies, chocolate chip cookies, chocolate cake, chocolate pudding, and homemade fudge.
Personalize the event by collecting the recipes a few days in advance. Photocopy and staple into booklets and give them to guests as memorabilia of the afternoon, and as a means for them to recreate the wonderful dishes they sampled in your sukkah.
Why We Love It: Not only will friends be enticed to visit your sukkah for an über-fun, community-driven event, but they will have a unique culinary experience at the same time, at minimal cost to you! Since everyone participates by bringing a dish, the host isn't stuck with all the cooking.
Sampling many dishes within the same genre, and each one prepared by different cooks, will be an experience people remember long after your sukkah is packed away for next year.
4. An Entertainment-Filled Afternoon
The Concept: Invite friends for an afternoon of distinctive entertainment. For a serious but social event, arrange for a local scholar to give a shiur in your sukkah. Or, have friends present short "divrei Torah" or thoughts on the holiday.
For a lighter party, invite guests to "beat the boredom" of a long holiday afternoon by joining you in the sukkah with board games. Blockus, Rummy Cube, Apples to Apples, Scategories, and Monopoly (a must for those with a lot of time) are great fun to play in the sukkah.
Offer drinks and a few refreshments that beget the "mezonot" blessing, but remember that the main attraction is the entertainment, not the food.
Why We Love It: In this creative party, costs are cut because everything but food is reason why people are gathered. With many meals served throughout the holiday, having the opportunity to commune with friends at a social event where the food is secondary to the entertainment will be a refreshing respite from the holiday eating fest.
5. Sukkah Decorating Party
The Concept: Who says a sukkah party has to take place on Sukkot? Build your sukkah early and organize a get-together before the holiday.
Set out a crafts table in your sukkah so kids can make paper chains, pictures, banners and other decorations. Offer art supplies gathered from around the house; also encourage friends to bring extra glue, scissors and specialty markers and pens.
Since this is a laid-back party, serve simple refreshments like vegetables and dip and store-bought snacks like pretzels or potato chips.
At the end of the party, guests should leave behind one decoration. Embellish the sukkah's walls and ceiling with these decorations or designate a special section in the sukkah as a gallery showcasing the handiwork of kids in the neighborhood.
Why We Love It: Not only will your sukkah's decorations become a community mosaic but by having the party before the holiday, you circumvent the pressure of having to offer an elaborate spread or dessert buffet, which has become the protocol in many places on Sukkot.
Q&A with Jamie Geller and Felisa Billet:
Q: For the Travelling Supper Party - which course do you recommend hosting for ease in both the entertaining and budgetary perspectives?
You can prepare economical dishes for every course. The most important thing is to cook items you enjoy preparing. If you love to make soup, volunteer to host the soup course. If you like to bake, opt for dessert. Obviously, main courses might end up being a little more money, but if you are pressed for time, you may want to consider hosting the main course because you can throw a quick roast with vegetables in the oven, whereas baking might take up a little more kitchen time.
Q: Which party do you recommend for those who have a more modest sized sukkah, that can't necessarily hold a large crowd?
Great question. I would recommend the themed potluck open house. This way, you can give guests a range of time, such as between 12 and 4 PM, so they can come in shifts.