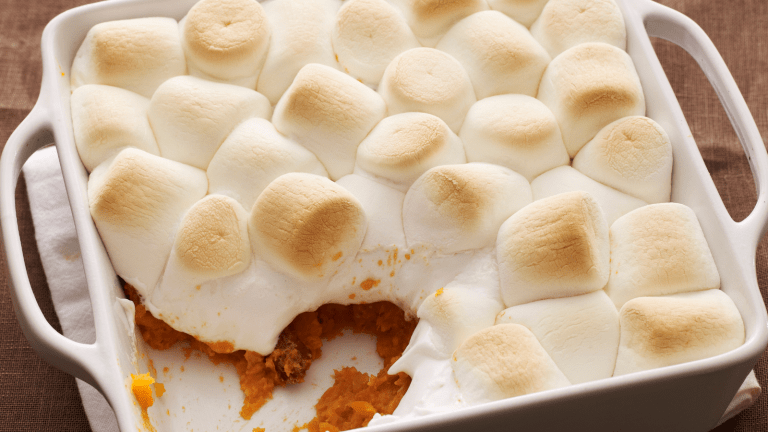 50 Thanksgiving Recipes
Thanksgiving always seems to sneak up and send me running to the kitchen for a marathon of cooking.  Despite all of the holiday themed blog posts and downright delectable pins on pinterest, I never seem to be prepared.  When I started becoming religious, Thanksgiving was one of those days where I could say to my family "See, I'm still like you!"  I treat the day as an excuse to overeat (did I really just admit that?!) and a chance to spend extra time with the family.  Below are 50 Thanksgiving recipes to help streamline your menu planning.
TURKEY RECIPES
Turkey, the crown of the Thanksgiving meal, is a bird that always take a little more planning and care than your normal weekday or shabbos chicken.  A little extra seasoning or some unexpected flavoring goes a long way in ensuring a well dressed bird and avoiding days of (unwanted) leftover turkey creations.
Honey Glazed Roasted Turkey with Butternut-Shiitake Stuffing
Southern Roast Turkey with Bourbon Peach Glaze
Sour Mash Whiskey Glazed Whole Roasted Turkey
Turkey Chili with Loaded Cornbread Muffins
MORE: Eight Great Recipes for a Thanksgiving Feast
STUFFING RECIPES
Stuffing is my favorite Thanksgiving dish!  My family makes my grandmother's chicken liver stuffing each year.  I might have to make two types of stuffing this year because the recipes I'm listing here are seriously mouth watering!
Cornbread Stuffing with Sage and Sausage
Pumpernickel, Apples and Onion Stuffing
Whole Wheat Challah Stuffing with Dried Cranberries and Sage
Cornbread and Dried Fruit Stuffing
MORE: 26 Vegan Thanksgiving Recipes
POTATO SIDES AND CRANBERRY SAUCE
Mashed Potatoes and Cranberry Sauce are two Thanksgiving staples which vary widely in their popularity.  Who doesn't like mashed potatoes?  It's really hard to have a negative opinion on these, but cranberry on the other hand, is probably my least favorite food, ever.  That fresh-out-of-the-can cranberry texture gets me every time, so this year no cans allowed.  I'm on board for a more chutney or jam-like preparation of cranberry sauce, how about you?
Caramelized Onion Mashed Potatoes
Creamy Smashed Potatoes with Chives- substitute with pareve butter of your choice
Classic Mashed Sweet Potatoes with Honey
Creamy Whipped Sweet Potatoes with Cardamom
Mashed Potatoes and Kale Latkes
Cranberry Chipotle Barbecue Sauce
Guiltless Apricot Cranberry Sauce 
CORNBREAD RECIPES
The Thanksgiving starches (potatoes count as a vegetable in this meal!) of cornbread and pie really test my "don't go back for seconds" diet rule.  I mean, how can one resist fluffy cornbread and sweet fruit pie, let's be honest.
Skillet Cornbread with Dried Cranberries and Sage
MORE: Classic Non Dairy Thanksgiving Desserts
VEGETABLE SIDES
Let's end this post on a healthy note so we won't (mostly me) feel 5 pounds heavier after looking at these recipes!  Greens are a necessary part of the Thanksgiving meal because they provide respite from the starches and, in their own right, are a  delicious part of the meal.  Make the most of your green side dishes by keeping the sauces to a minimum and choosing quick and easy recipes.
Braised and Raw Kale with Pine Nuts
Black Eyed Peas and Green Beans
Wilted Spinach and Crispy Garlic
Creamy Kale Salad with Capers and Hazelnuts
Spicy Sautéed Leeks and Spinach
MORE: Recipes for a Dairy Pre Party on Thanksgiving
We haves tons of other Thanksgiving recipes! Check them out here for more ideas!