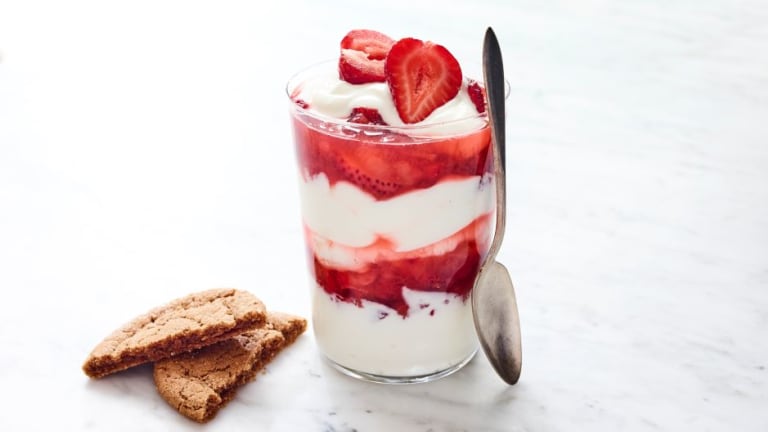 6 Passover Breakfast Ideas
What to eat for breakfast on Passover is probably the most challenging question, especially if you are hosting guests over the holiday. Even more so, if your family is heading out on day trips during Chol Hamoed and to synagogue during the holidays, a filling breakfast will make a HUGE difference to how the day progresses. 
Frittata is a real crowd-pleaser and easy to prep. It is a one pan meal that can be served hot from oven to table. Serve with cottage cheese or Greek yogurt. 
2. BAKED EGGS WITH SAUSAGE & SWEET POTATOES
Skip the cumin to make this Passover friendly. Have some leftover chicken or meat from the Seder? Use in place of the sausages. 
3. LEFTOVER TURKEY POTATO HASH
Use any leftover meat or poultry...it doesn't HAVE to be turkey. 
You can also pack these up in plastic to-go containers for a day trip.
Start your day off with a fresh start by chopping up a variety of fruit. Using a variety of fruit elevates a standard fruit salad
6. BANANA PEACH MATZO BRIE BAKE
Banana and Peach Matzo Brie Bake - easy to make ahead and have ready for all your guests the next morning
 CLICK HERE FOR 21 WEEKDAY RECIPE IDEAS FOR PASSOVER