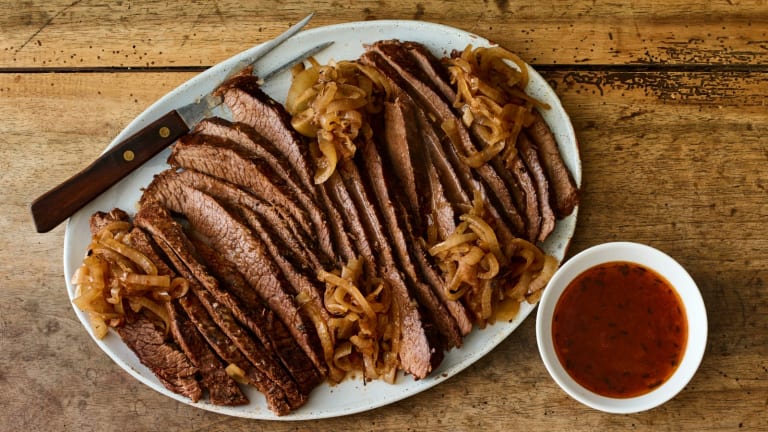 7 Roasts that Freeze Well
Planning in advance is one of the keys to Passover success. Stocking your freezer with ready-to-heat Seder and holiday meals, makes all the difference. We have compiled our favorite roasts to freeze. Not only do they hold up to freezing incredibly well, these roasts taste even better having the time to continue to marinate in delicious pan sauces. 
RULES FOR FREEZING MEAT:
1. Allow roast to cool completely.
2. Double wrap.A. If freezing in an aluminium pan:  Wrap in foil and in a freezer friendly plastic bag. 
B. You can transfer cooled roast into a ziplock bag with the pan sauce and seal airtight. Place ziplock bag with meat, into another freezer friendly plastic bag. 
SLOW BRAISED BRISKET WITH ONIONS
There is nothing more comforting and familiar than the knowledge that a brisket is quietly simmering away. Brisket has some of the tastiest and richest meat and fat of any cut of beef.  
BRAISED SWEET & SMOKY POT ROAST
You can substitute the ancho chili with 1 teaspoon chili flakes and 1 tablespoon smoked paprika. 
Silan is a staple of the Israeli diet and is used for both sweet and savory applications. With its deep molasses flavor and thick syrupy consistency, silan works well as a honey replacement.  
Make sure to use potato starch in place of the corn starch this recipe call for. 
This comforting Deckel with Root Vegetables is cooked slowly. It is an entire meal-in-one for any occasion.