What better dish to serve with fried food then a crisp, fresh, nutritious salad. The following kale salads make the perfect complement to latkes, fried chicken, corn dogs, schnitzel...basically they pair well with anything & everything fried. 
We also love kale for a party as it holds up well to dressings and is less likely to get soggy.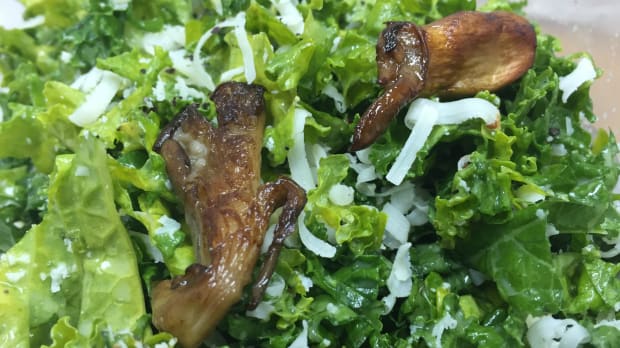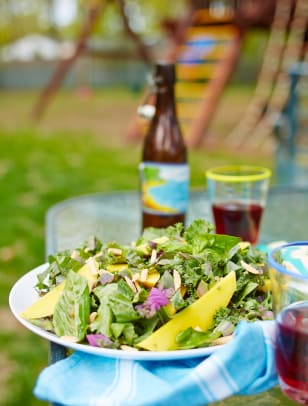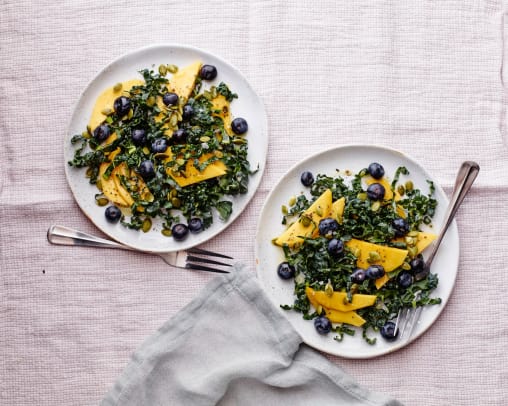 Want more? This Vegan Farro Bowl with kale is a must try! Click here for the recipe.