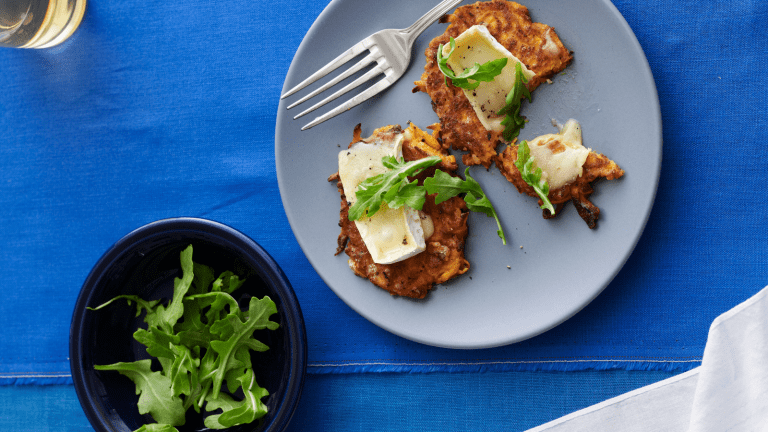 8 Sweet Potato Latke Recipes and Why We Love Them
We have over 100 different recipes for latkes.   They are delicious and easy to manipulate with different ingredients and/or different toppings, making endless possibilities.   After regular potatoes, the next most popular latke ingredient is the sweet potato. 
Sweet potatoes are amazing because they are actually loaded with vitamins and minerals but they are also sweet.  They are lower in carbs and calories than white potatoes and they add a totally different flavor profile.  
Sweet potatoes are an excellent source of vitamin A, in the form of beta-carotene.  They are also good sources of vitamin C, manganese, copper, pantothenic acid, and vitamin B6. They are also high in fiber, potassium, niacin, vitamin B1, vitamin B2, and phosphorus. Do you need any more reasons to love sweet potatoes? 
Well we have 8. Eight yummy latke recipes that will brighten up this Haukkah holiday.