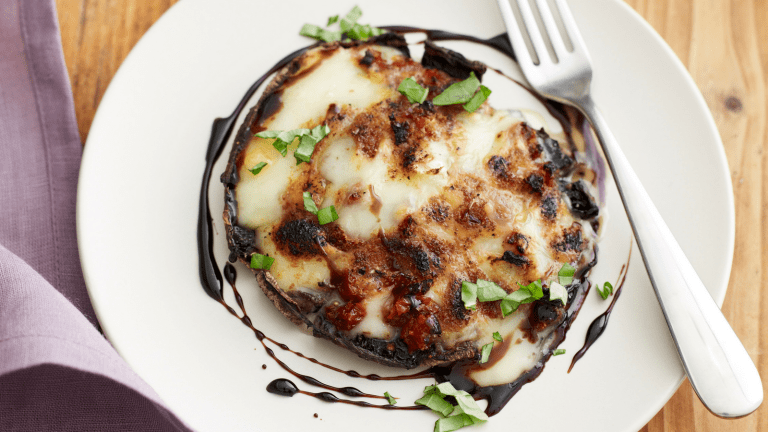 9 Meatless Dinners for the 9 Days
My first love - before I knew hubby and had my delicious kids, was dairy.  
If it were up to me I would only use the meat side of my kitchen for Shabbos and brisket and that's about it.  But G-d forbid don't let it be suggested that I am celebrating over dairy dinners on the 9 days.  These 9 days are an acute time of mourning for the Jewish people.  Read Rabbi Lawrence's clear and concise explanation of why we eat dairy leading up to Tisha B'av.
What I've done for you here is suggest a number of dinner ideas for this week that I am sure you will try, because you are forced to, but I am sure you will be pleased with and work into your year round repertoire.
This hummus and feta pizza with olives, peppers and fresh tomatoes (instead of marinara sauce) is a lovely light change for hot summer days.
THREE CHEESE MAC AND CHEESE WITH GARLIC ROASTED TOMATOES
This mac and cheese features cheddar, kashkaval and goat cheese with a panko bread crumb topping.
SUNDRIED TOMATO AND BRIE STUFFED MUSHROOMS
A nice no carb dairy dinner.
For easy weeknight entertaining make this honey mustard side of salmon as fillets and save the whole side for when you want to dress things up.
Hubby's favorite thing is when I "work" the house.  Use whatever we have around to make dinner and save a buck and a trip to the store.  So if you only have kidney beans or chick peas and not black beans swap it, if you have bell peppers instead of tomatoes sub it, have some crunchy carrots add it.  Make this salad your own.
When you want something hot and satisfying that feels and tastes meat-y go with a tuna or salmon burger.  Stuffed in a bun layered with fixins can help a craving.
I think I have close to 10 frittata recipes.  This is another super versatile dish, you can add red peppers, spinach, feta, sun-dried tomatoes, mushrooms whatever you've got.   A light green salad on the side rounds out the meal.
Another one of those fake it meals, I am not going to say you won't taste the difference, but it's darn good and darn close to the real thing.
There is nothing like a stuffed potato especially with a little spice.
Hoping these 9 days will be a spiritual time, one of introspection, and wishing you all an easy fast.