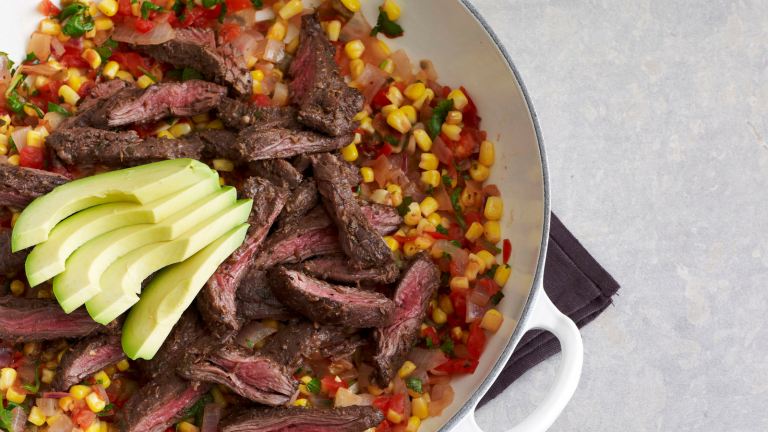 A Bountiful Summer Shabbat Menu
This week we celebrate the bounty of Summer produce fresh from your Farmer's market, CSA or grocery store.  We love the fresh corn, tomatoes, zucchini and fruits this time of year, let's enjoy it together. 
It's always great to start the meal with a cold, hearty salad that doesn't require any cooking.  Just a few pantry staples and some fresh from the market vegetables.  
ONE POT MEXICAN SKIRT STEAK SKILLET WITH CORN
Just because it's Shabbat doesn't mean you have to use lots of different pots and pans. Put it all in one pot. This one can even be served hot or cold.  Don't forget the creamy avocado. 
Add some color to a side of rice with fresh herbs. For this menu you can try chopped cilantro and a sprinkle of lime juice. 
Nothing says Summer like watermelon and we just love how amazing this cake looks for a healthy, elegant dessert. 
Shabbat Shalom.
For last year's Parsha Pinchas Menu click here.