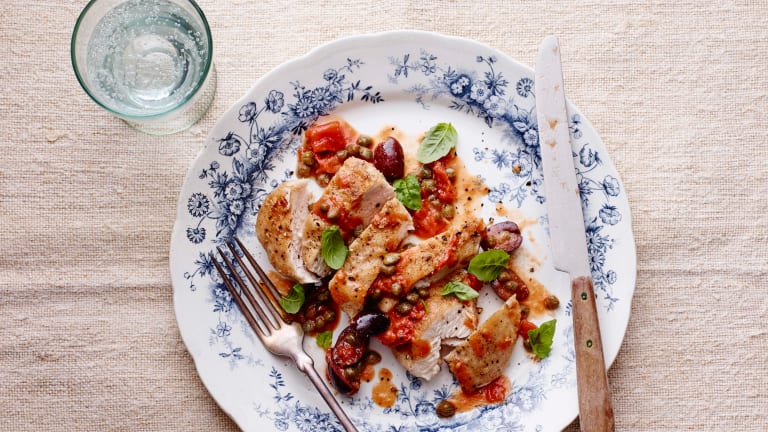 A Fresh Shabbat Menu
Healthy eating is on our minds. We recently launched our Fresh Families meal plan.
The plan focuses on cooking nutritious family friendly meals. The best thing about the plan is how easy and customized it all is. Jamie provides her signature touch to each recipe ensuring that they are easy & ALL 10-ingredients or less. Each week, brand new, fresh recipes (and photos), shopping lists, & full nutrition info is delivered to your inbox. 
This weeks Shabbat menu is inspired by the Fresh Families approach to cooking. Fresh Families is all about mindful eating and cooking healthier versions of classic dishes. Taco night, mac and cheese and meatballs all make the cut with nutritious ingredients and cooking techniques approved by our in house registered dietitian Tamar Genger (M.A., R.D.)