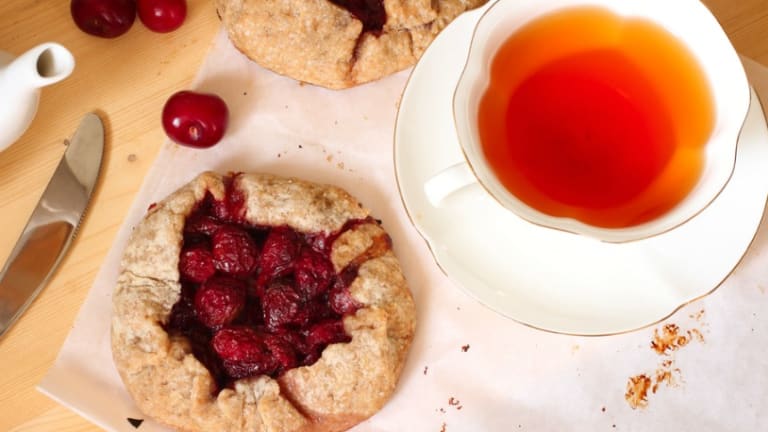 A Gourmet Break Fast Worth Starving For
Summer is a great time to lighten up your food and to take advantage of gorgeous produce. Take pleasure and savor summer. Cooking meals during the 9 days or at any point in the summer should be a reflection of what is going on outdoors.  What's growing in the gardens, how hot and sunny it is, and the long lazy days. 
Summer dishes should taste like sunshine and a meadow. I want my family to eat fresh flavors and to enjoy them slowly and fully, even when we're breaking a fast. 
After not eating for over 24 hours, it's important to start light and slow and not to over do it. 
This easy to make Summer Inspiration from the Farmer's market takes advantage of the season. The layered vegetable casserole is a snap to put together and simply delicious. This Provencal style dish is perfect for a light supper or to ease your way back to eating. 
The container of ricotta from the grocery store doesn't begin to compare to the rich and creamy texture of homemade cheese. easy to make and long on flavor, making simple cheeses is a great family project.  It takes a little planning, but very little active work. 
Summer Vegetable and Ricotta Pasta
Use your homemade ricotta to make this Summer delight. I call this MY DINNER IN A BAG. I park next to the Farmer's market, grab my basket and pick whatever vegetables look good to me. Race home, boil water and 15 minutes later I have a healthy and homemade dinner. You can vary this dish by using whatever vegetables are in season.
The creamy and rich homemade cheese all gooey and folded into the pasta is simply heavenly and is a perfect way to end the day.
I wait all season for the tart cherries. They are brightly flavored and taste like …a cherry! The sweeter cherries just don't have the oomph that the tart variety does. While not great for eating out of hand, tart cherries are amazing and complex in baked items and in ice cream and jams.  The perfect dessert, with or without a scoop of ice cream on top.