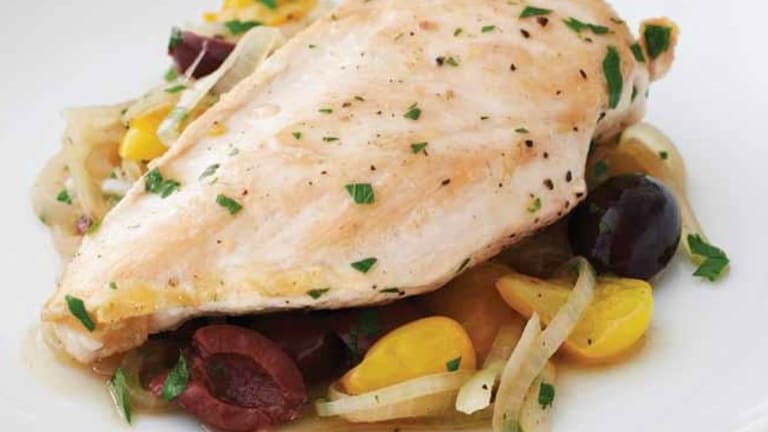 A Greek Shabbat Menu
It's the little things that matter. In this week's parsha, we encounter a bird's nest. If the mother is sitting upon the baby bird or its eggs, we cannot take the mother with the young. We are taught to send away the mother bird first, and only then take the young or the eggs. The reward for this act of compassion is a long life. This week we're going to give the birds a break, but I can't resist the opportunity to serve these nests. 
KATAIFI NESTS WITH MAURITANIAN GROUND LAMB
These nests can be found in the frozen section of most markets so you can fill them with anything you like, but ground lamb is always delicious. 
CHICKEN WITH OLIVES, TOMATOES AND ONIONS
Keep it easy with a seared chicken breast with lots of flavor. 
Zucchini is transformed when it is sliced paper thin. 
GREEK POTATOES WITH LEMON & GARLIC
If you need a little extra try these yummy potatoes. 
Olive oil helps make this non dairy dessert extra delicious. 
For last year's Ki Teitzei menu click here.