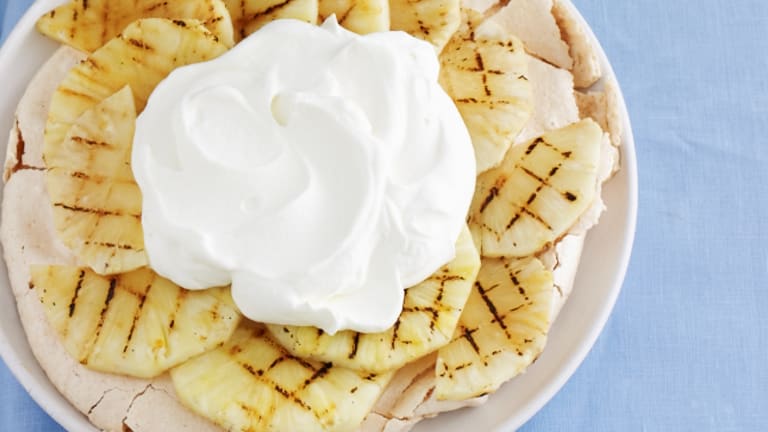 A Grilled Shabbat Menu
This week's parsha begins with a description of the laws and responsibilities of the kohanim, the holy priests. The kohanim keep the fire on the altar burning at all times and are able to eat the meat of the sin and guilt offerings, and the leftovers of the meal offering. As I look across my pre-Pesach kitchen, nearly empty fridge and bare cupboards, fire roasted meat prepared anywhere but my kitchen sounds pretty good right now. This last Shabbat before Pesach, Shabbat HaGadol, is the perfect time for a barbeque. We're going to cookout this Shabbat, so c'mon baby light the fire!
PEPPERED TUNA WITH WASABI MAYO
Start the meal with skewered tuna for an elegant treat. 
Turkey legs are really best cooked low and slow on an open fire, but you can always make the in the oven, just be sure to eat them like the cavemen and offer lots of napkins. 
Note this recipe is great for Pesach too, it works well hot or cold and can be brought for picnics. 
It seems like everyone forgets about plantains as a great starchy side on Pesach, if you have never had them before, now is your chance and on the grill they couldn't be easier. 
CREAMY KALE SALAD WITH CAPERS AND HAZELNUTS
I love the way the avocado gets massaged into the kale in this recipe. 
PAVLOVA WITH GRILLED PINEAPPLE
We will keep the dessert light and easy so you can save yourself for all your favorite Passover sweets, save the Pavlova and just go for the grilled pineapple. 
For last year's Shabbat Menu for Parsha Tzav click here.
.