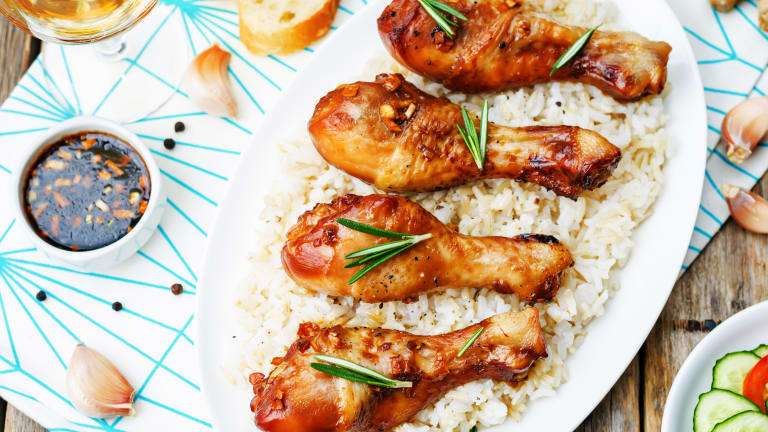 A Honey Of a Shabbat Menu
Let's start our "sweet" new year now!  This week Moses completes the transfer of leadership to Joshua and reminds the Children of Israel of the centrality of Torah in their lives at this time and for all time. As the Jewish people are about to enter the Land of Milk and Honey, I have got honey my mind.  But this time it is not bee honey I am thinking about it, it is date honey, sweet syrupy and probably what the biblical honey referred to. 
Wishing our amazing Joy of Kosher community a Shana Tovah U'Metucha (Happy and Sweet New Year)!
SILAN CARDAMOM STUFFED CHALLAH
Silan mixed with tahini tastes like halva and pairs perfectly with the cardamom dough in this challah. 
A different kind of honey chicken, with soy sauce and silan, easy and delicious, this chicken reheats well too. 
Serve over plain white rice or...
A simple brown rice with bright green peas. 
It's always nice to have an extra veggie and this one adds a lot of flavor to this meal. 
End on a sweet and crunchy note with baklava. 
Want stories like this delivered straight to your inbox? Sign up now for the Joy of Kosher weekly newsletter.