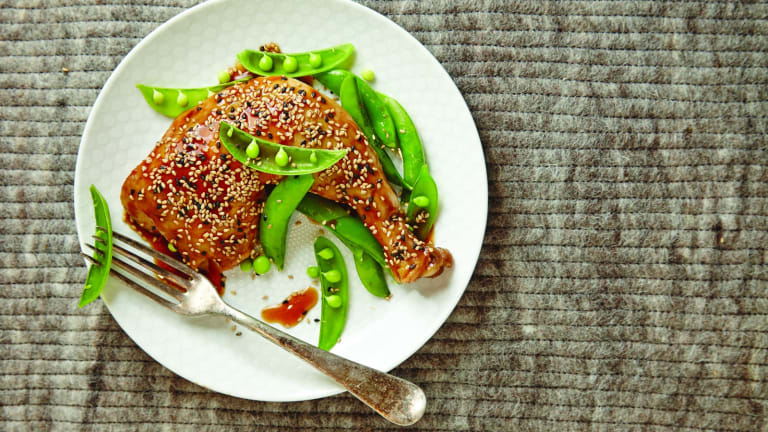 A Light Spring Shabbat Menu
For Jewish food aficionados, this week's parsha outlines for the first time in specific detail the kosher dietary laws concerning what animals are permissible and prohibited, the criteria for kosher fish and birds and a list of kosher insects (yuck!). After a week of bountiful breadless Passover braising, broiling and baking, I decided to take things a little lighter this week with a lean and green spring Shabbat menu.
Since this is the first Shabbat after Passover it is customary to shape your challah in the form of a key to symbolize good fortune in the year to come.  Use your favorite challah recipe and get our step by step instructions to shape. 
ASIAN SWEET AND SOUR BEAN SALAD
Start your meal with a healthy salad of flavorful beans stuffed in a thin pepper. 
SLOW COOKER SESAME CHICKEN WITH SUGAR SNAP PEAS
You can serve plain steamed brown rice or mix it up with some veggies and sauce if you prefer. 
FRUIT SALAD WITH MOJITO DRESSINGI 
I love a good fruit salad as the season turns and this one is extra special with a mojito flavoring.