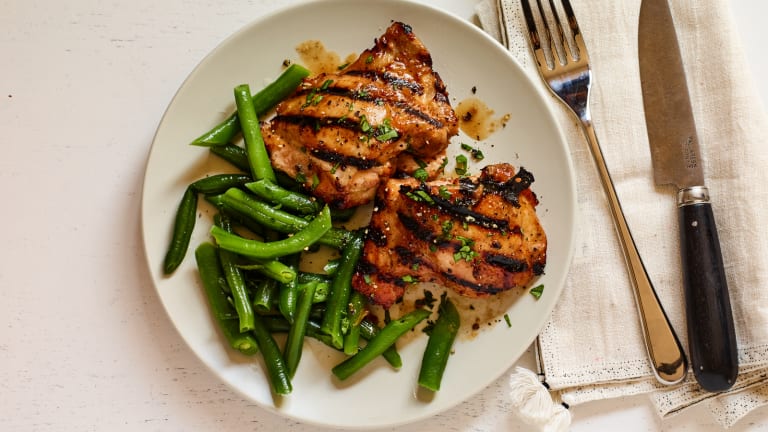 A Lighter, Faster Shabbat Menu
When you're between holidays you might not want to spend so much time in the kitchen and you probably shouldn't be eating quite as much either, so this week our menu is quick to prepare and just a little bit lighter. 
Make the salad the star of your meal, with or without tuna, it is easy to prep everything ahead and assemble at the last minute. 
5-INGREDIENT SAVORY BONELESS CHICKEN THIGHS - PARGIOT
Quick grilled chicken with minimum ingredients, the best part of these is that leftovers are great for quick lunches during the week. 
This side is quick and easy and includes starch and veg. 
Finish the meal with a gorgeous fruit salad.