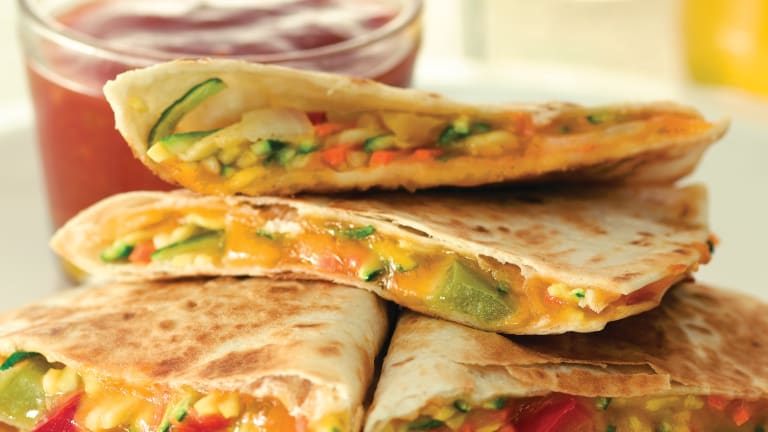 A Mexican Shavuot Menu
We have so many Shavuot menus on this site already and I want to make sure you don't miss any of them as you are planning your holiday.  Whether you like to spice it up with Indian food or get elegant this year, we have something for everyone.  But, that doesn't mean we're going to stop making more.  We know you enjoy at least thinking about new recipes and maybe you will actually make at least one thing different this year. 
Start by perusing all our Shavuot Menus from years past and then onto this year.  This year I am thinking of going Mexican!!  We have a few Kosher Mexican menus designed for other holidays, but this one is perfect for the dairy holiday of Shavuot and for enjoying the sun while you sip some Margaritas.
Start out with a spread of Guacamole, Salsa and Baked Tortilla Chips, if you want to keep the challah in theme, you can make these Cilantro Scallion Challah Rolls.
Then serve this Mexican Mahi Salad (with your choice of fish, preferably grilled, but with these flavors, it can be broiled or baked). Alongside my new favorite Baked Flautas which can be made ahead and reheated before serving and/or Vegetable Quesadillas.  I make them with refried beans and fake meat, but you can  fill them with anything, beans and cheese or even spinach can be added.
I was thinking of serving some sort of spicy chocolate dessert, but then I found this Chipotle Walnut Tart, and don't worry there is some chocolate in it. 
How are you going to change things up this Shavuot?