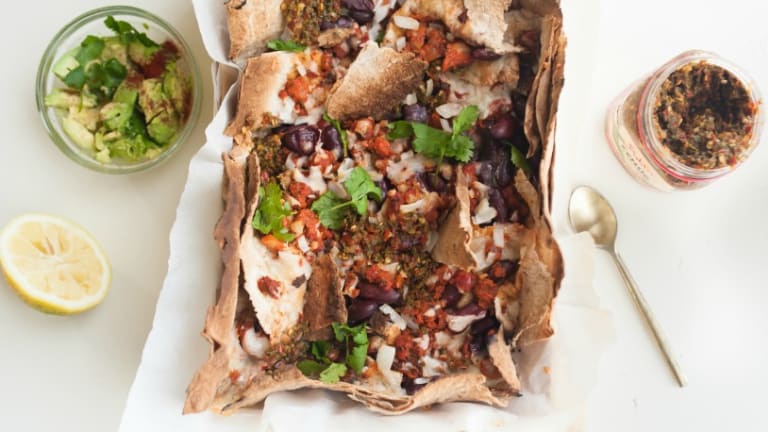 A Mom's Guide To Super Bowl
Have you been waiting patiently on the sidelines as the football fanatics in your life have immersed themselves in a world of 'touchdowns, red zones and huddles' for the past 17 weeks? If you've been counting down the minutes until the end of the football season – albeit it for slightly different reasons than your other half  - then get ready to celebrate. The big day has arrived; it's time for Super Bowl Sunday XLIX!
There's really no escaping the game so why not make a festive evening out of it and host your own Super Bowl party? It's the perfect opportunity to get together with friends, try out a variety of new recipes and have an entertaining evening in the process.
Here are our top tips for prepping for the event:
When it comes to food, Super Bowl is second only to Thanksgiving in terms of calorie consumption. Be prepared for big fans with big appetites! Opt for an easy buffet-style/finger-food menu. Choose foods that will appeal to the adults and kids alike – chicken wings with a variety of sauces, nachos and plenty of dips (see recipe below)*, crudités, a bowl of chili and sliders are all guaranteed crowd pleasers. They are quick to rustle up and you can make a lot in bulk ahead of time too.
Although beer is the de rigeur drink to serve at a Super Bowl party, it's not always everyone's first choice of drink. Offer an assortment of beverages – a bowl of fruit punch, cocktail/mocktail options and plenty of soda/water. Don't forget to stock up on ice to keep the drinks cool.
Decorate your home with balloons and streamers in the colors of the teams that are playing. Minimize cleanup time and buy disposable plates, tablecloths, utensils and napkins.
Make sure you know how many people are planning on attending so you can ensure there's plenty of seating. No one wants to standing for the duration of the game! If you don't have enough dining room chairs/folding chairs, lay out throws, blankets and floor cushions so guests can be comfortable on the floor.
For a dairy party try these Mediterranean Lavash Nachos
For a meat party try these Turkish Lamb Meatballs
This post is sponsored by Sabra Dipping Company as part of an ongoing partnership.