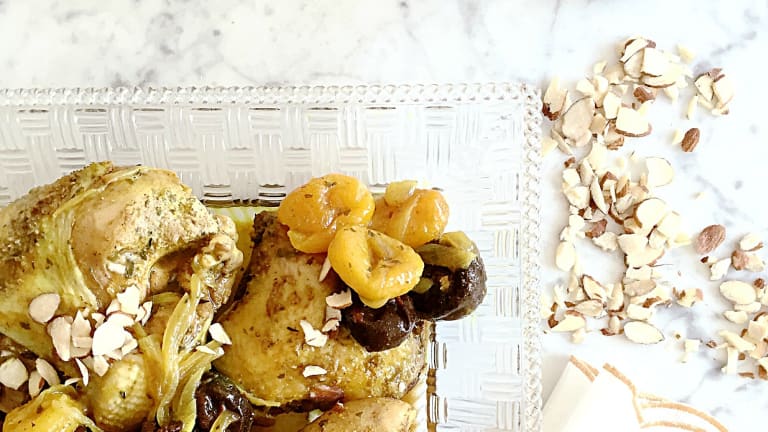 A Moroccan Feast For Rosh Hashanah
[Editor's Note: Many Ashkenazim have a custom to refrain from eating nuts on Rosh Hashanah, if that is your custom, please note that many of these recipes can be adapted to leave out the nuts or might be enjoyed another time of year.]
Menu planning and cooking for the holidays are very exciting times! I am always looking forward to updating recipes from my childhood by making them healthier, but I am loyal to keeping their original taste and smell.
The use of the spices in Moroccan cooking is the most important part of the process and pairing them with the right ingredients guarantees a perfect holiday dish.
Leeks can be served as a cold appetizer or in cooked with beef meatballs, making them moist and delicious. 
Moroccan Spiced Chicken Dinner  
Dried fruits and nuts are often used with meat or chicken dishes as a sign of a sweet new year.
MORE: MOROCCAN RECIPES
Moroccan desserts are sweet and the perfect treat for the holidays. Rose water paired with the ground almonds make these delicacies one a of kind.
Want stories like this delivered straight to your inbox? Sign up now for the Joy of Kosher weekly newsletter.