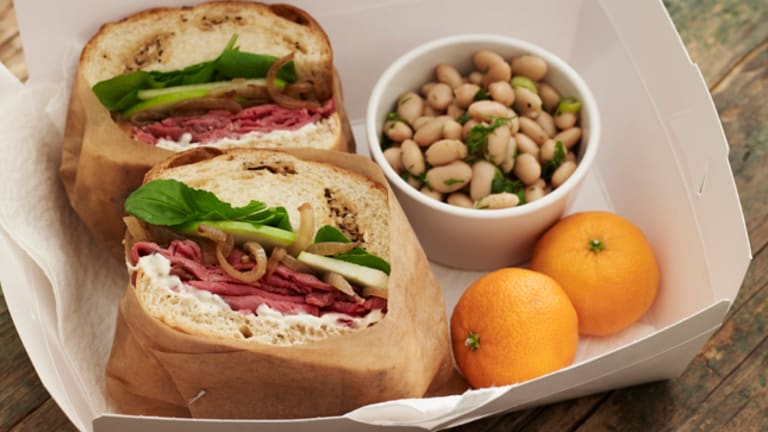 A Picnic Shabbat Menu
Shabbat is a great time to unplug. Focus on family. Enjoy nature and gain inspiration for the week ahead. Spring and summer bring along stunning weather, national holidays like Memorial Day and July 4th, family outdoor reunions and get-togethers that call for outdoor meals, grilling and picnics.
Our inspiration for this weeks off-the-charts Shabbat menu centers around picnic friendly foods that travel well and are perfect for wherever your lunchtime wanderings may take you. Use this menu for Shabbat or any picnic, any day of the week. 
Related: 15 Packable Picnic Recipes
If you are making these amazing mock crab wraps in advance, we recommend using tortillas. The roasted grape tomatoes make this wrap next-level awesome. 
The three ingredients in this salad, (carrots, red cabbage and dried cranberries) are sturdy ingredients that hold up well making them ideal travel and picnic food. 
KOSHER OVEN-FRIED, SOUTHERN STYLE CHICKEN
This popular recipe can be served at any temperature and is packed with flavor. Baking the chicken instead of frying is healthier and makes for easier prep and clean-up. 
ROAST BEEF SANDWICH AND WHITE BEAN SALAD
Sandwiches that hold up well are the ultimate picnic food. This sandwich is special enough for a Shabbat meal. The white bean salad is a great optional accompaniment that can take the place of cholent. 
Cookies are a picnic classic and really work for almost every occasion. This chocolate chip cookie recipe is great as it provides a gluten-free option as well. 
Want menus like this delivered straight to your inbox? Sign up now for Jamie Geller's Weekly Newsletter.