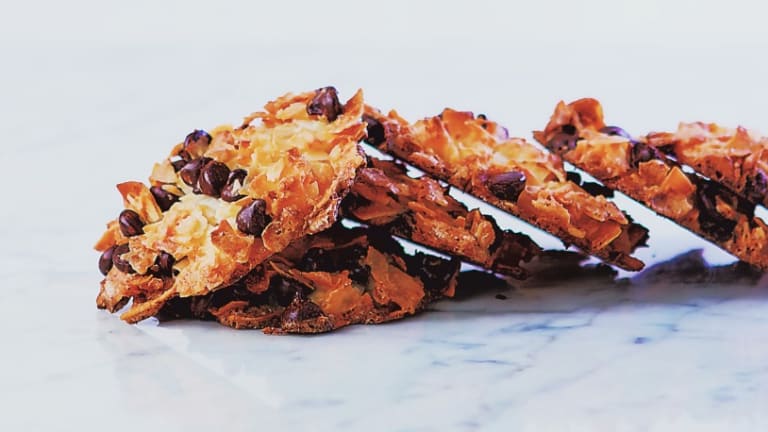 A Salty Shabbat Menu
Start your meal with a traditional Portugese recipe for salt cod and potatoes. 
Serve flavorful skewers of meat on wooden sticks.
This rice and black eyed mixture would pair well with the skewers.
Sauteed greens sit well for Shabbat. 
Salted Chocolate Chip Macaroons
You don't have to for Passover to make these salted chocolate chip macaroons. 
For other Parsha Vayera Menus click here.