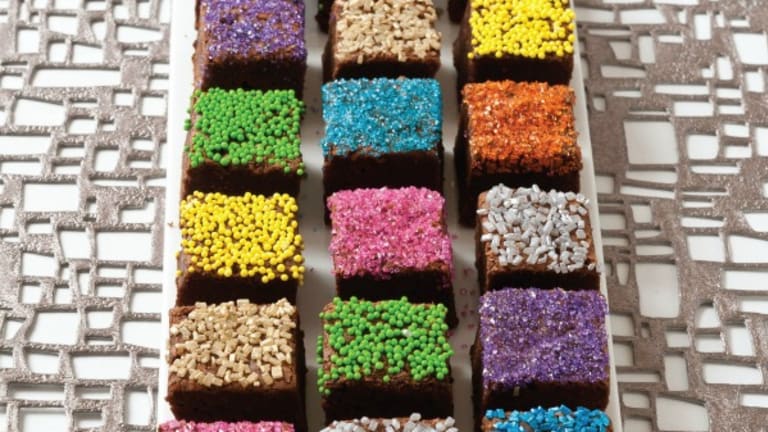 A Simchat Torah Party Menu
Simchat Torah is a joyous holiday, one where we dance with the Torah until all hours of the night.  So the food we eat has got to match the mood and this menu will bring a smile to everyone's face. 
The best party is a mix of drinks, dips, and finger foods.  Check out these ideas. 
It is important to have fun party drinks on this holiday and nothing says party like bubbles. Keep it simple with one of these ideas or go crazy with a full champagne bar. 
MORE: A Simchat Torah Mexican Menu
No one ever had a sad face when presented with these bad boys.  Feel free to sub in hot dogs or even veggie dogs if you want. 
MORE: Exciting Homemade Dips That are Unexpected
ROASTED BEET HUMMUS WITH PISTACHIOS
Veggies and dip are always great party food, this beet dip is extra fun becuase of its deep red color. 
WILTED GREEN AND SAUTED MUSHROOM CROSTINI
Crostini is also the perfect party food and this one covers some of your vegetable needs. 
CHICKEN WINGS WITH GINGER PLUM SAUCE
Chicken wings are the ultimate party food, just make sure to make as many as you can, these will go fast. 
Make any kugel bite size with mini muffin tins, these cauliflower bites will win everyone over. 
With all the dancing everyone is doing, some high energy bites are a nice change of pace. 
Colorful brownies are a must. 
MORE: A Carnival Menu for Simchat Torah
What are you serving for Simchat Torah? We hope you have a JOYous holiday.