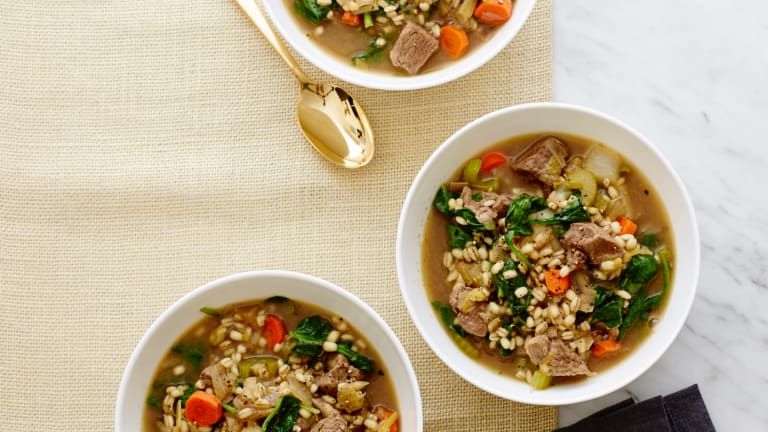 A Slow Cooker Friday Night Dinner
I am not a big fan of hot soup in the Summer.  I will eat it, especially if sitting in a cold air conditioned room, but I much prefer to save soup for every other season, especially Fall and Winter when I actually crave it.  
So, I can't understand the people that eat cholent all year round, no matter what the temperature is outside, usually during the hottest part of the day.  Why not instead use the slow cooker for Friday night dinner and eat grilled chicken and salads for lunch. 
Now you can make my slow cooker Shabbat menu for Friday night this week. 
Serve this extra special chopped salad on its own or along side your favorite fish app. 
SPINACH LAMB AND LEEK SLOW COOKER STEW
The main meal is all in one pot, enJOY. 
This make ahead treat is truly delicious.