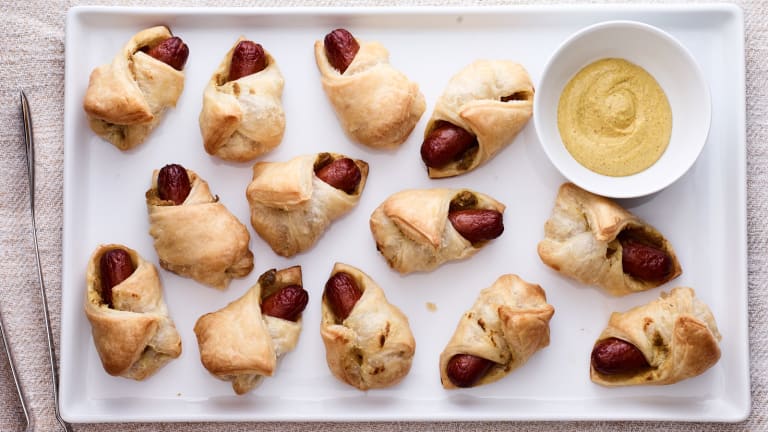 In this week's parsha, Moses floats along the Nile river in a reed basket, rescued by the kindness of Pharaoh's daughter. It has become a custom for many to serve pigs in a blanket to symbolize the baby in a blanket, check out these little Moses in a Blanket with an extra kick of something hidden inside. Since it is almost Super Bowl time we thought we would go all out with a sports themed Shabbat dinner. 
Wrap your little dogs in crispy blankets with a surprise kick inside. Everyone will enJOY the way these connect to this week's Parsha. 
When it's cold outside there is nothing like a hot bowl of chili.  Why not make your short Friday easy with this recipe, don't worry that it is not traditional.  If you aren't using your slow cooker for Shabbat lunch go ahead and make your chili in there.  
You can't have chili without cornbread.  Keep it moist with this secret recipe. 
I love a smokey slaw with this kind of meal. 
PEANUT BUTTER AND JELLY COOKIES
Make your own sandwich cookies, chocolate and peanut butter - oh yum. 
For more Shabbat Menus for Shemot click here.