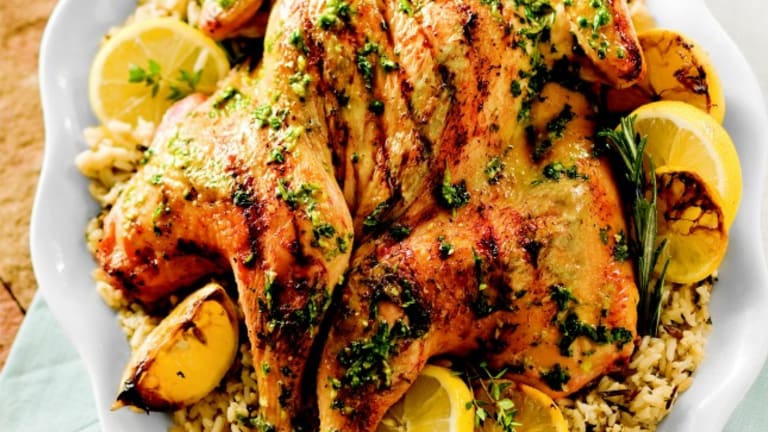 A Spring Shabbat Menu
Aaron and his sons, the kohanim, are given the special commandment to keep the fire on the altar burning constantly, from morning until night. The offerings brought to the altar are holy and anyone who comes into contact with the offerings shall become holy. We celebrate grilling and Spring in this week's Shabbat menu.
You can always use canned tuna, but the grill marks on fresh tuna over Spring vegetables is a real treat. 
BUTTERFLIED HERB AND LEMON GRILLED CHICKEN
Butterfly your chicken and it will cook faster and better on the grill. 
Roasting peppers really brings out their flavor. 
VEGETARIAN MUJADARAH WITH GRILLED VEGETBALES
Tons of rice and veggies mixed up together in this version of Mujadarah, that could be a meal on its own. 
Still in the purim spirit of making things in jars, gotta love these little desserts. 
For last year's Shabbat Menu for Parsha Tzav click here.