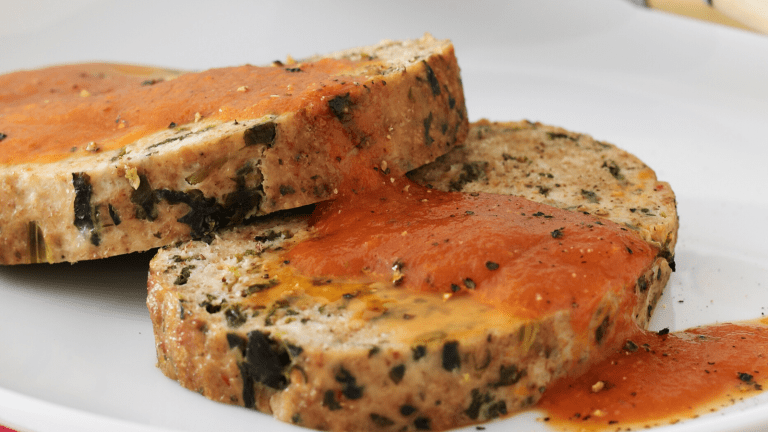 A Spring Time Lighter Shabbat Menu
After a week of bountiful breadless Passover braising, broiling and baking, I decided to take things a little lighter this week with a lean and green spring Shabbat menu, but made sure to include some delicious challah rolls. 
Cilantro Scallion Onion Challah Rolls
Use your favorite challah recipe for these rolls, but consider swapping 50% of the flour for whole wheat flour. This is how you start to introduce healthier grains to you and your family. 
Keep it light by filling up on a large hearty salad. 
I love how easy this recipe is and gets a bonus of vitamins from the hidden spinach which also happens to make the whole meatloaf extra pretty. 
Couscous is like pasta, but it's harder to overeat, so it makes a perfect accompaniment to this menu. 
Enjoy a little dessert with lots of fresh fruit inside a delicious pastry.